Combination Fire Department Chooses Aladtec to Schedule and Manage 130 Employees
This department states they will save hundreds of hours annually by switching from a desktop installed software to Aladtec's online staff scheduling and workforce management software system.
May 16, 2017 – Detroit, MI – Farmington Hills Fire Department (MI) has a combination of 130 career and paid-on-call (part-time) firefighters located in five different stations, so scheduling is a challenge to begin with. Add the fact that the scheduling software they used was loaded on one computer in one of the locations and you can see why they were frustrated.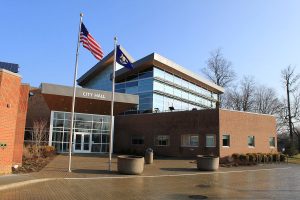 "The installed software was limited in options. The flexibility to add or make changes was very time consuming, and because it was installed, it didn't give much access to the employees. There was little accountability for the few that did have access to it. Unless someone put their initials in a comment section there was no way to know who was making changes in the program," explains Bruce Belsky, Battalion Chief, Farmington Hills Fire Department, Farmington Hills, Michigan.
Battalion Chief Belsky indicates the fire department went through the process of finding a better workforce management system. They discovered Aladtec and tried a free 14-day demo to see how the online software system would suit their needs. "Besides the Aladtec program itself appearing to meet most of our needs, the support staff played a very large part of the decision making process. Their positive attitude and willingness to help, with the necessary results, could not be overlooked," he shares.
The Aladtec system is much more than just staff scheduling software. It has a number of other key benefits and features to improve administrative processes within the Public Safety Sector. This department states, "We have just begun using the online Forms Feature, and it appears it will solve another one of our problems. Leave requests for time-off and changing days will be the most commonly used forms. Members should be able to get quicker responses to their needs and paperwork will no longer get lost in the shuffle." Battalion Chief Belsky continues, "Record keeping within the system is outstanding. The log access and ability to see every action performed in the Aladtec system and who performed the action finally holds those with access accountable. Errors are much easier to correct now, and poor habits are easily addressed/modified. But the greatest benefit is the ability for all employees to see real-time schedules from any computer, smartphone or mobile device. Now, there's no reason for the firefighters to call on duty Battalion Chief to find out where they are detailed or whether or not their leave time/overtime/training has been approved."
Other Aladtec features include a library, certification/licensing tracking, a minimum staffing component, and a discussion area.  All of these features save administrators, and staff, a tremendous amount of time and stress. "Adjusting employees from one station to another, approving additional shifts/time-off without having to go through multiple steps for notifications and record keeping has been a true time saver and stress reducer. I can honestly state I will be saving hundreds of hours per year in scheduling time/duties due to Aladtec. This has freed me up to spend more time acting in my Command Staff mode." Battalion Chief Belsky concludes, "Aladtec should be used by any organization that has to deal with scheduling multiple employees. So much more responsibility and accountability is now transferred to the employee."
About Farmington Hills Fire Department: They are located in Farmington Hills, a northwestern suburb of Detroit, and provides fire and emergency medical services as well as fire prevention and safety education, and Fire Code enforcement for over 81,000 people for 33.3 square miles. Station #5, centrally located at Eleven Mile and Orchard Lake, is staffed 24 hours a day, seven days a week with a combination of career and paid on call firefighters. Station #2 located in the northeast section of the city is also staffed 24 hours a day and seven days a week. The remaining three stations are staffed from 7:30 AM to 6:00 PM, Monday through Friday. The west side stations (Station #1 and #4) are staffed with two paid on call firefighters from 6:00 PM to 12:00 AM. Station #1, #2, #3, and #4 provide service with paid-on-call firefighters during the evening, night, weekends and holidays.
About Aladtec: They proudly provide online employee scheduling and workforce management software to over 1,900 organizations, primarily within the Public Safety Sector. These customers count on Aladtec every day to help them save time and improve efficiency.  For information about their affordable industry specific options, or to try a free demo, please visit www.aladtec.com.