NEW PRODUCT REDUCES COSTS FOR MUNICIPAL DRINKING WATER STORAGE TANKS
–LiquaTile 1172 Distributed by NSP Specialty Products Is A Game Changing
   Coating /Internal Lining For Potable Water and Other Sensitive Environments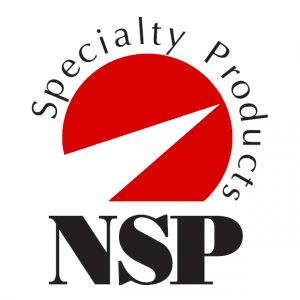 Pinehurst, North Carolina – NSP Specialty Products (NSP) announces an exclusive distribution agreement for a new and innovative coating for potable water tanks and pipes that replaces NSP's industry respected NSP 120.  Seeing a need to address modern problems in the water industry, NSP contacted Wolverine Coatings Corporation, a formulator and manufacturer of heavy-duty, industrial coatings and linings.  Tasked with NSP's requirements, the innovative minds at Wolverine developed LiquaTile 1172, a game changing new coating and internal lining product that cost effectively protects potable (drinking) water storage tanks at a time of tight budgets for infrastructure maintenance and expansion.
Derived from the same research & development team behind the coatings industry's ground breaking Advanced Hybrid Cycloaliphatic (AHC) technology, LiquaTile 1172 is a fast-cure, low-odor, high durability tank lining solution that attains industry-leading water quality levels without requiring expensive plural component application equipment and special techniques.
"Our LiquaTile 1172 passes higher water quality standards than typical coatings can while reducing installation and life cycle cost," said Eric Swanson, President of Wolverine Coatings Corporation. "No other coating for potable water offers this combination of short and long term advantages. Contractors will love having greater flexibility and stronger competitive stance."
"NSP 120 has been the solvent-free industry standard potable water coating for many years," says Larry Harrison, President at NSP, 'but we wanted to push the boundaries with the latest technology.  We had specific requirements and Wolverine was the natural choice to make these demands a reality.  Having had a relationship with them for years, we felt very confident their innovative people wouldn't let us down.  They didn't.  They met every challenge, and then some.  The ability to easily apply a low odor coating with 1172's performance, while raising the bar on clean water standards, is something the potable water market has not previously seen.  We are excited about how LiquaTile 1172 will solve problems in the industry!"
LiquaTile 1172 is a 100% solids epoxy coating which is UL Water Quality certified to US & Canadian NSF/ANSI 61 & NSF/ANSI Standard 372.  It is certified for tanks 50 gallons and above, as well as for pipes 16" diameter and above.  It can be applied with a brush and roller or airless spray equipment, with return to direct water contact in 5 days.  No specialized equipment or curing procedures are required.
For more information about LiquaTile 1172 and other- heavy-duty, industrial coatings and linings from NSP, contact Larry Harrison at (910) 235-0468, (800) 248-8907, or lharrison@nsp-specialty.com.