Make your voice heard: Strategies for cutting down on the budget blues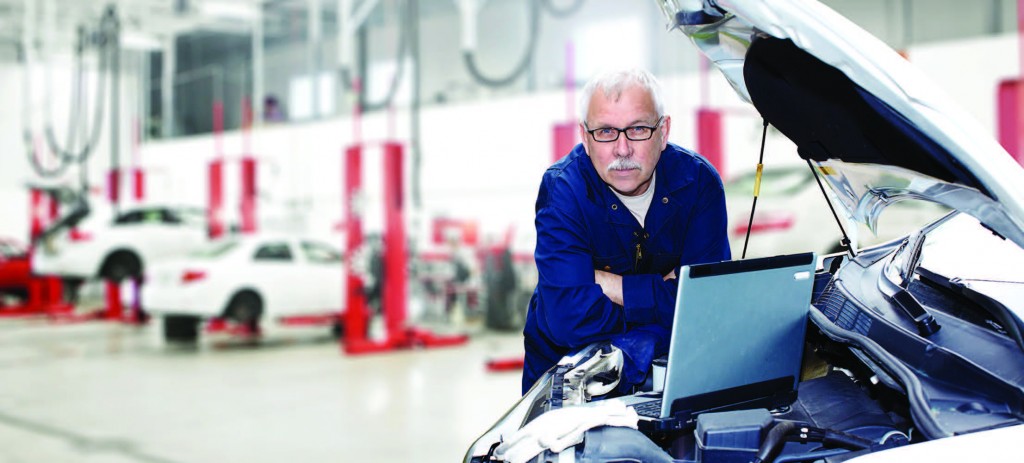 Budget time can resemble a Sisyphean task. According to Katherine Vigneau, CAFM, director of professional development for NAFA, "Budget time for fleet managers is a time of opportunity, but also a frustrating exercise of trying to articulate what the organization needs to upper management who may not fully understand the economics of fleet."
As Vigneau noted, fleet managers are often caught in the middle: coordinating and vetting the requirements being submitted by user departments, and translating the consolidated picture to the decision- makers. Due to this, it's important fleet managers have a full understanding of the organization's strategies and leadership priorities. She pointed out some of the questions fleet managers need to ask before they even start planning.
"Are there any plans to increase service levels or the population served? Will there be an increased emphasis on the use of alternative fuels? Do new leaders want to emphasize fleet safety? Only with this information in hand can the fleet manager know the organizational events to anticipate and create their framework to start the budget."
Of course, not all municipalities have a separate fleet department.
"If cities do not practice centralized fleet management, and the actual practice of fleet management is delegated to department heads, with fleet maintenance being delegated to, say, the public works department, then expect fleet to not be the main focus of a department head who is juggling many areas of responsibility," Sharon Rollins, P.E., technical consulting program manager at the University of Tennessee Municipal Technical Advisory Service, said.
She furthered explained in such circumstances, department heads who are the best communicators often get larger slices of the fleet budget, as do departments that have high public visibility, like police and fire.
"All departments are continually being asked by elected officials to be more efficient and make equipment last longer," Rollins added. "So managers have to be prepared to demonstrate need with factual information."
Cover your bases
Along with an understanding of organization strategies and leadership, fleet managers need a vehicle replacement policy in place.
"The greatest impact to any fleet budget is the acquisition of new vehicles and remarketing of aged vehicles," Vigneau said. "According to NAFA, car fleets generally operate within a three- to four-year replacement cycle, while light truck fleets typically operate within a five- to seven-year replacement cycle. Once the fleet manager can predict how many of each vehicle type they will be replacing over a given budgetary period, they can begin to shape the budget."
Rollins, too, emphasized the importance of having a replacement policy or plan in place. She added decision-makers then need to be reminded recommendations are based on an established, sound plan.
When that plan is developed, she stated, it's important to have buy-in from all department heads and city administrators. Of course, it should be revisited, fine tuned or communicated throughout the year, not just at budget time. She added it's important to arrive at agreements early on if changes are need.
Rollins suggested fleet managers present a citywide priority, list rather than a department by department priority list; and have data on all vehicles and equipment, including description, age, odometer or hours, original purchase cost, condition, life expectancy and replace cost.
"Fleet managers would be wise to use fleet software to help demonstrate need for equipment replacement," she stated. "It is always helpful to use graphics to demonstrate 'break-even' cost analysis."
Depreciation and fuel serve as the biggest operating costs for fleets, along with maintenance. Vigneau explained as a fleet ages, the cost of depreciation declines because the capital cost of the vehicle is reducing. However, operating costs increase because fuel mileage worsens and there are more repairs. With this in mind, fleet managers need to identify the point where the total of operating and capital costs are the lowest: This is the opportune time to replace a vehicle.
"All too often, the fleet manager has carefully laid out his plan and knows when this point is, and when the time comes the money just isn't there. This is when it is critical to educate the decision-makers about the problems of delayed replacement," Vigneau said. When this happens, new technology and safety equipment are delayed from entering the fleet, extending downtime and reducing levels of service — resulting in delayed-replacement costs to the city.
"This is particularly risky for critical equipment like emergency response vehicles and snow removal equipment," Vigneau said. "Imagine delaying replacement of the snow fleet and getting record snowfalls then following winter. As a result, the city core cannot be cleared for five to seven days due to downtime of the aging equipment. Presenting this type of likely scenario to decision-makers is often helpful in getting them to realize the risks of delayed equipment replacement."
Don't go it alone
Both Vigneau and Rollins noted there are resources available to help fleet managers make their case. NAFA offers education through inperson and online seminars that are structured around eight subject areas: asset, business, finance, information, maintenance, risk, fuel and professional development. The organization also offers two certification programs that are the industry standard in fleet education: Certified Automotive Fleet Manager and Certified Automotive Fleet Specialist. Someone who works only in a single area, like fleet procurement, can complete a single module, pass the exam and receive a certificate in that domain.
Rollins noted the American Public Works Association is another great resource, offering leadership/management seminars and conferences and technical/how-to workshops. Such venues, in addition to NAFA, offer chances to network with fellow fleet managers, suppliers and experts.
"We have a chapter network across North America and these chapters hold regular, in-person meetings," Vigneau said. "We also have a national event known as the Institute & Expo, which will be held in Austin this year April 19–22."
Another suggestion: "Find a city near you that's doing a good job with fleet management and observe, inquire (about) what is working is working well," Rollins said.