Municipalities face greater burden to justify regulation of speech under recent U.S. Supreme Court decision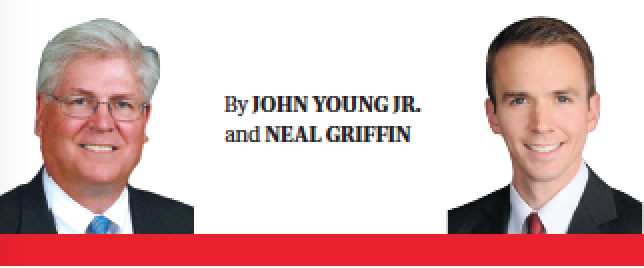 Imagine a town, Tidyville, where the citizens are evervigilant about the beauty and safety of its streets and sidewalks. A small church, new to the area, begins holding weekly services at various temporary locations throughout the city. The church puts up signs along the streets near that week's location, announcing the time for its services and directions to the site. The signs are poorly made, with cardboard and permanent marker, and are over 7 feet tall, blocking drivers' views of the road. The church continually forgets to remove the signs, requiring the city's waste services to do so. Following a large uproar from Tidyville's constituents, the municipality passes a sign ordinance limiting "temporary directional signs" like the church's to 6 square feet and a 48-hour maximum duration. Tidyville is allowed to do this under the U.S. Constitution, right?
In Reed v. Town of Gilbert, 135 S.Ct. 2218 (2015), the U.S. Supreme Court's answer was no: Municipalities cannot regulate signs in this way without satisfying strict scrutiny, a high legal burden that is nearly impossible to meet. The Supreme Court in Reed had before it an ordinance similar to that described above, which also regulated "ideological signs" and "political signs," among other classifications. Citing its First Amendment precedent protecting free speech, the Supreme Court held that such a sign ordinance was subject to strict scrutiny because it regulated signs based on "the topic discussed or the idea or message expressed." The problem was not the regulation of a sign's size or the durational limit. Instead, it was the ordinance's picking out "temporary directional signs" for specific regulation, while leaving signs covering other topics of communication unregulated or regulated differently.
The Reed decision significantly expands the number of laws subject to strict scrutiny, rendering ordinances previously thought to be on safe First Amendment ground vulnerable to a successful free speech challenge and greatly complicating the task of writing laws impacting speech. Following Reed, municipalities need to review ordinances already on the books to check for any content-specific language and be careful to avoid such language when crafting ordinances going forward.
Content-based or content-neutral
Under First Amendment judicial review, any law regulating speech is subject to either intermediate or strict scrutiny. Strict scrutiny applies to laws that regulate based on the content of the speech and almost guarantees a law will be found unconstitutional. Intermediate scrutiny applies to laws regulating other features of speech — typically its time, place or manner — and is substantially easier to survive because courts are more deferential to legislatures when performing this level of review.
When deciding which review applies, courts ask whether a statute or ordinance is content-based. Before Reed, most judges analyzed this issue by asking whether the government had adopted a regulation of speech because of disagreement with the message conveyed. Laws with a legitimate purpose, like aesthetics or safety, and not aimed at a particular idea or to censor a specific message typically came under intermediate scrutiny, even if the law picked out a topic like "directional signs." Following Reed, these non-censorial ordinances are likely subject to strict scrutiny.
The Supreme Court clarified that a statute or ordinance is content-based under the First Amendment if it "applies to particular speech because of the topic discussed or the idea or message expressed." Strictly interpreted, this includes any type of message, even mundane ones like communicating directions. As a simple rule of thumb, a law is content-based and subject to strict scrutiny after Reed if, to enforce it, the police officer or other government agent needs to know the content of the sign or person's speech in order to determine whether that speaker or sign violates the law.
Reed applies to more than signs
Since the Reed decision was handed down, the Supreme Court and lower courts have applied it to other laws, including panhandling ordinances, a prohibition against political robocalls and a ban on posting photographs of election ballots on social media. In fact, courts interpreting Reed have not yet placed any limits on its reach, except as to commercial speech. At this point, then, it appears that all laws impacting speech, other than possibly commercial speech, fall under Reed.
How municipalities should respond
What should a municipality do after Reed? Consider the folks in Tidyville. As explained by the Supreme Court, Tidyville could pass a similar sign regulation and still avoid strict scrutiny, by avoiding regulation using descriptions like "temporary directional" or "political" signs. Instead, Tidyville should focus on non-speech aspects, like the sign's size, building materials, lighting, moving parts and portability, to remain content-neutral. Although a statute or ordinance reviewed under intermediate scrutiny is not guaranteed to be found valid, as there are other hurdles that need to be overcome to survive intermediate review, the chances of a court finding a law constitutional under intermediate scrutiny are exponentially better than strict scrutiny.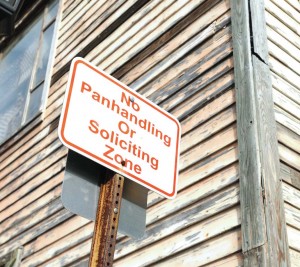 Outside the context of signs, imagine that Tidyville had two additional problems involving speech: people aggressively asking for money from tourists in a booming sector of Tidyville's downtown, causing some not to visit Tidyville again out of fear for their safety, and local groups, including sports teams, activists and charities, entering Tidyville's roadways to request donations or to pass out political literature to vehicle occupants, which the town finds to be a dangerous activity.
It is already clear that Tidyville should not pass an ordinance prohibiting "panhandlers" from requesting immediate donations of money. A federal court of appeals has already applied Reed to such an ordinance and found it to be content-based, thus, subjecting it to strict scrutiny. Norton v. City of Springfield, 612 Fed.Appx. 386 (7th Cir. 2015). Even a complete ban on "panhandling" — one covering requests for money immediately or later on — may not avoid strict scrutiny. This is because a "request for money or other things of value" may be considered a message or topic, leaving unregulated other messages, like requests for directions to the nearest public bathroom or church groups asking others to join their Sunday service.
What might a "neutral" ordinance governing these situations look like? One possible example is an ordinance regulating in-roadway distribution considered by the U.S. Court of Appeals prior to Reed. Th e ordinance in Traditionalist American Knights of the Ku Klux Klan v. City of Desloge, 775 F.3d 969 (8th Cir. 2014), prohibits persons from standing in or entering upon the roadways "for the purpose of distributing anything to the occupant of any vehicle," but leaves open distribution on the sidewalks, in public parks and other public spaces. This distribution regulation impacts speech because it restricts individuals, like the imagined activists in Tidyville, from distributing literature, political or otherwise, to vehicle occupants while standing in the roadways. But, on its face, it also impacts non-speech distribution — the handing of a cup of coffee, candy or anything else to someone in a vehicle. The ordinance in the city of Desloge does not single out a particular message or topic for special regulation; it is neutral as to the message's content and a police officer would not need to know the message conveyed, or if a message was conveyed at all, to enforce it.
Review already-existing laws
Following Reed, many ordinances and statutes already on the books will be considered content- based, subject to strict scrutiny and, thus, on extremely shaky constitutional ground. To avoid this, municipalities should review existing ordinances and regulations impacting speech and take the necessary steps to remove references to messages, topics or ideas and then follow these principles when passing new laws. A proactive, well-planned review and revision of vulnerable ordinances by a constitutional law expert should allow the municipality to avoid getting bogged down in a manpower and legal expense drain on its resources in the event of a legal challenge.
---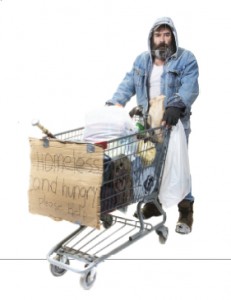 John Young Jr. is a partner in Stinson Leonard Street's St. Louis office. He has been trying cases for 40 years in courtrooms across the United States, representing clients in First Amendment, complex business, financial and real estate disputes. Neal Griffin is also an attorney in Stinson Leonard Street's St. Louis office. He has represented clients before state and federal courts in business and commercial litigation, First Amendment, estate litigation and product liability matters. Recently, Young and Griffin defended the city of Desloge, Mo., in a First Amendment challenge filed by the Ku Klux Klan to one of its ordinances prohibiting distribution by a pedestrian in the roadways. The Eighth Circuit U.S. Court of Appeals validated the constitutionality of the city's ordinance provision.