Aero Industries Promotes Jeff Boyd to VP of Sales and Marketing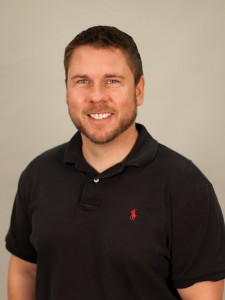 Indianapolis – (May 2015) – Aero Industries, Inc., a global leader in the manufacturing of tarp systems and trailer accessories, promoted Jeff Boyd to Vice President of Sales and Marketing this month.
Boyd began his career at Aero Industries sixteen years ago, almost immediately after graduating from Indiana University. Since then, he has worked his way up through the company ranks. Boyd began as a Conestoga Inside Sales Representative/Product Specialist and was then promoted to Flatbed Products Manager in 2010. Three years later he was named Director of Sales.
"Jeff has been instrumental in impacting growth of Aero Industries in the sixteen years that he has been with us. I'm excited to see the continued success that he will bring to our organization as we continue to develop new and innovative products to serve the industry," Jim Tuerk, CEO of Aero Industries, said.
His tremendous product knowledge, especially with the company's hallmark product, the ConestogaXP®, has been valuable in gaining market share. Aero has sold more Conestoga XPs® this month than any other, contributing to the largest sales in company history they achieved this May.
Boyd also serves on the company's leadership team, helping to make strategic decisions for the long-term vision of the company, analyzing industry trends and market demands to strategically deliver innovative products to customers.
About Aero Industries, Inc.
Aero Industries, Inc. is a global leader in the manufacturing of tarp systems and trailer accessories. The company holds 67 patents and manufactures a complete line of American-made accessories for dumps, flatbeds, agriculture, refuse and other trailer applications. The company serves the trucking industry in North America and South America with locations in Indianapolis, Indiana; Omaha and Valley, Nebraska; Streetsboro, Ohio, Ontario and Quebec, Canada and Chile. To find out more, contact Aero Industries toll free at 1-800-535-9545 or visit them on the web at www.aeroindustries.com.