Community enhancement with Smart Growth America
When it comes to contemplating the ideal avenues for progress, advancements can be overwhelming to smaller enclaves that are perhaps unprepared for radical changes beyond a certain way of living. But the opposite perspective also exists, in which forward movement can seemingly threaten the very foundation and heart from which a city's principles have risen.
Leaders, residents and entrepreneurs can be reassured that solutions can be rendered in between the two extremes. A relatively new approach to the concept of assigning zoning codes has gained momentum in very recent years, in that the adaptation of such codes can be modified to the size of the targeted region.
The idea is inspired by the realization that zoning codes should not embody a "one size fits all" mentality, but should be relevant to the community's unique situations and long-range goals.
Smart Growth America is an organization that has embarked on a mission to educate communities on this very endeavor. The Washington, D.C.-based organization is currently the only one of its kind in the nation to work with civic leaders on the principle.
"Smart Growth America is committed to providing the tools and training to help community leaders keep their cities and towns livable, sustainable and economically prosperous places," said Vice President Roger Millar in a press release. "We are excited about working with communities to develop local solutions that support thriving neighborhoods now and for generations to come."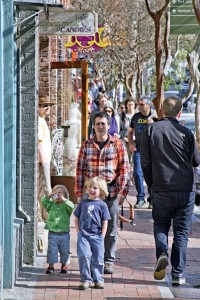 To work more inclusively with cities and towns that are building upon these ideals, SGA has teamed with Clarion Associates to provide a series of workshops to educate, enlighten and inform participants about the ways to begin rethinking and realigning their focus. The workshop summaries explain the process in this manner: "Small cities and rural areas often have very different growth and development issues from their big city cousins, but their zoning codes are often drawn from the same templates. These workshops will offer a menu of 'quick fixes' that local governments can make to their zoning codes to promote smart tailored for small cities and rural areas."
Among the areas of discussion are planned unit development, street and road sizing, protection of sensitive natural and agricultural lands, rural commercial development, fiscal impact analysis, annexation policies and conservation development.
In the duration of the workshops, which typically last one to two days, representatives of pilot cities talk about the ways the new methodologies have worked, where there remains a need for improvements and what their long-term outlooks include.
The financing to conduct the workshops and provide resources was provided by a five-year technical assistance grant issued by the Environmental Protection Agency. It was revealed as a new offering in the fall of 2011. The grant program is an EPA subcategory in the Office of Sustainable Communities as a part of their Building Blocks for Sustainable Communities Program.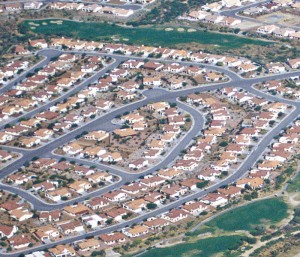 The original outline for the workshops established a 12-step process of training sessions for introducing community enhancement, with classes entitled:
• Implementing Smart Growth 101
• Planning for Economic and Fiscal Health
• Sustainable Land Use Code Audit
• Complete Streets Workshop
• Using leed-nd to Accelerate the Development of Sustainable Communities
• Walkability Workshop/Audit
• Regional Planning for Small Communities
• Smart Growth Zoning Codes for Small Cities
• Transportation Performance Measurement
• Cool Planning
• Parking Audits
• Implementing Transit-Oriented Development 101
Communities hoping to benefit from the training are required to submit an application for acceptance, with an annual announcement of the cities that have been chosen. Approximately 20 cities and towns become recipients of this free training.
The most recent beneficiaries of this program, named in 2014, were Emmett, Idaho; Green River, Wyo.; Hot Springs, Ark.; Huntington, W.Va.; Indianapolis, Ind.; Memphis, Tenn.; Portsmouth, N.H.; Salisbury, Md.; San Diego, Calif.; Kauai, Hawaii; Des Moines Area Metropolitan Planning Organization, Iowa; East Central Florida Regional Planning Council; Fort Peck Assiniboine and Sioux Tribes of Poplar, Mont.; Kenosha County, Wis.; Person County, N.C.; North Central Texas Council of Governments; Pasco County, Fla.; and Queensbury, N.Y.
To learn more about the various amenities and avenues that can be proffered through Smart Growth America or its subsidiary partnerships, visit www.smartgrowthamerica.org.