What's the hurry? Law enforcement motorcycle fleet officer training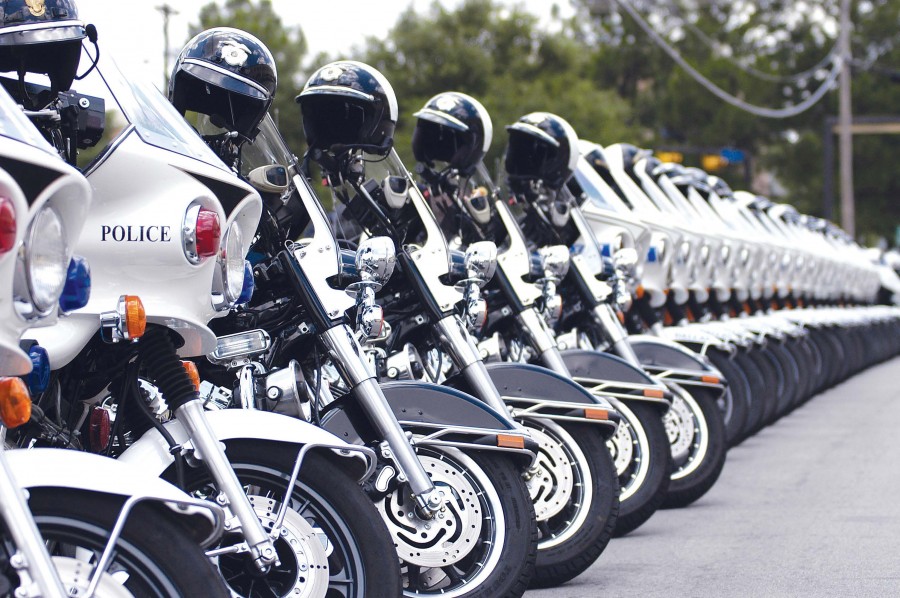 There's no such thing as too much training when it comes to safe stops for police motorcycle units, according to two experts on the topic.
Jim Polan is a 34-year veteran of law enforcement and is currently a major with the Broward Sheriffs Office in Fort Lauderdale, Fla. He has instructed the Tactical Motor Officer Survival Course for more than 10 years.
Polan cites several studies that point to three main culprits for motorcycle crashes: improper breaking or lack of breaking, failure to counter shell and poor curb negotiation. Polan said he conducted his own study in the 1990s and came to the same conclusions.
"Whether you're (observing) civilian cyclists or law enforcement, the problems appear to be the same," he said.
Speaking of problems, Polan believes that for the most part they begin with state mandates — or the lack thereof. For example, in his home state of Florida, there is no universal mandate for motorcycle training.
"Every state has different law enforcement education," he explained. The onus rests on the respective agency to determine standards. Polan's requires a rigorous four-week training followed by monthly in-services.
"It makes a big difference," he said. "And for the agencies who didn't focus on crash avoidance, they will have problems."
Concern for officer and civilian safety is what drives his work. In fact, he's part of a group developing national standards for officer training. He said officers need more than annual training to keep their skills fresh, adding there needs to be a focus on causation.
As state budgets often don't allow for such training expenses, it requires a commitment by the agency. "And with that commitment comes a fiscal responsibility," said Polan.
Polan challenges governments to look at the value of training programs in terms of both fiscal and societal benefits. For one, training makes the job safer for the officer. Second, there are costs associated with the injury or death of an officer, such as hospital bills, workers' compensation, etc. "At the end of the day, there's a cost savings to the agency and the community it serves."
Sgt. Tom Laforge of the Toledo Police said community is the very reason the city revived its Harley-Davidson motorcycle unit in 2012. This is the first motorcycle unit since 2004, when it was disbanded due to cost-cutting measures. Eight officers and one sergeant make up the unit, and they are all highly trained.
The move was "more for the community, to get back in touch with the citizens in the neighborhoods," he said. Then-Mayor Mike Bell believed the motorcycles would be assets to the community because they allow officers to arrive more quickly at locations inaccessible to a police car, and that the motorcycles are more effective than bicycles. To that end, the unit has instituted regular "bike nights," in which they go out and make contacts with other bikers and citizens.
Laforge said that anecdotally, this initiative proved to be effective as "more people are willing to walk up to you (while on bike), as opposed to in a police car."
The unit is also responsible for organizing one speed blitz a month in problematic areas, like school zones and expressway work zones, and holding school programs for kids. The motorcycles frequently accompany funerals and assist in parades.
But before they can go into the community, there is mandatory training. Officers from the unit are required to obtain a certification from Harley-Davidson, issued through the Northwestern University Center for Public Safety, where they learn everything from proper breaking to curve negotiation.
According to the program's website, "This course is designed for police motorcycle officers who wish to hone their skills and enhance safety on the road. Students spend the majority of the course 'in the saddle' with practical exercises and riding instruction supplemented with classroom instruction and demonstrations of tactical techniques." They are tested on course exercises as well as in a multiple choice, written format.
Laforge said there are also regularly scheduled monthly trainings, which allow the unit to revisit old items and learn new skills. Put simply, "officers have to qualify with a skills tests every year to maintain a good standing, so we can continue to operate."
For more information about the Toledo Police Department's motorcycle unit, visit www.toledopolice.com.