Rhino Tool Company Announces the Newest Addition to Top Selling Line Pro-Series of Gas Powered Post Drivers
KEWANEE, IL (September, 2014) Rhino Tool Company is proud to announce the introduction of the latest innovation to the top selling Pro Series of Rhino's gasoline powered post drivers. The Rhino Multi-Pro is a new patents pending design which pushes the boundaries of gas powered post driver capabilities while ensuring operator comfort and safety.
Powered by Honda's venerable GX 35 4-cycle engine, the Multi-Pro"' Driver is a multi-profession platform with the capability and flexibility to tackle a wide variety of post driving applications.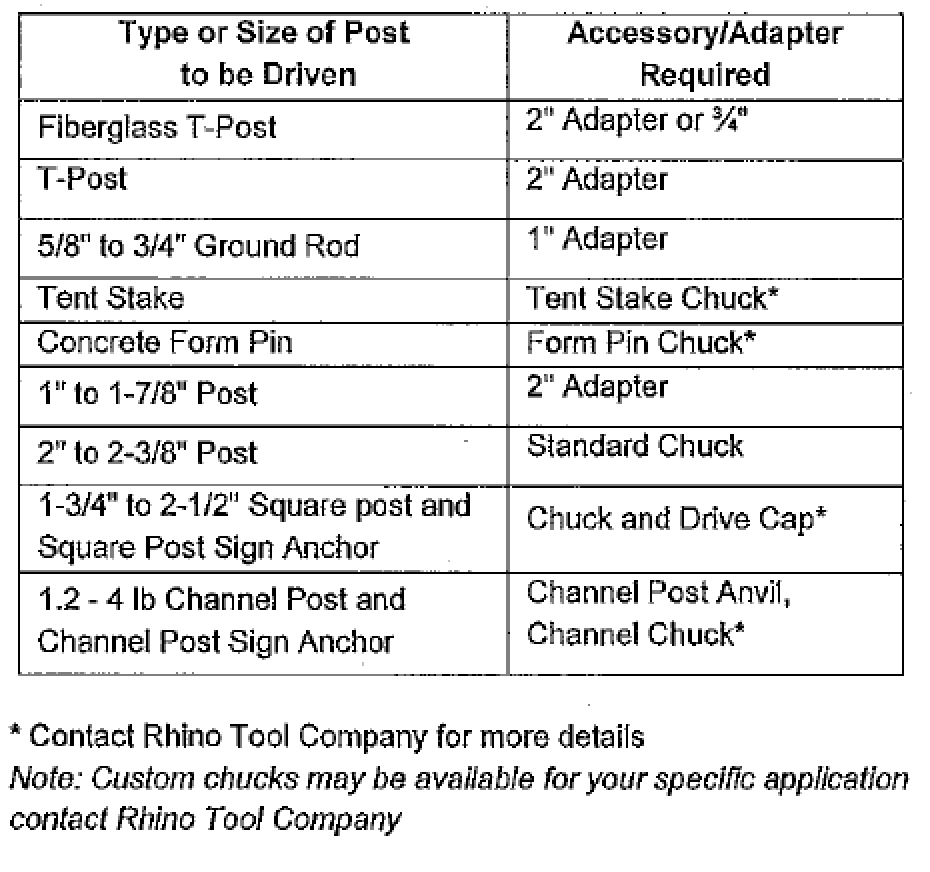 Design Features
Rhino® CIS™ anti-vibration dampening system coupled with it ergonomic design ensures a superior level of operator comfort and handling while reducing the risk of injury.
Rhino® Tension Grip"' crankcase cover for quick inspection and maintenance
Rhino® Chuck-LokTM Adapter System allow for speedy adapter changes while also ensuring a quick recovery form the occasional flared post.
Two-piece adapters that position a post for optimum impact alignment, protect the chuck from damage, provide safety for the operator, and allow for fast tool-less recovery from the occasional flared post
Optional bolt-on master chucks expand the Multi-Pro's post profile driving capabilities. The standard unit is equipped with 2-1/2″ master chuck with Chuck-LokrM adapter system. Optional conversion kits must be specified when ordering include:
Multi-Pro U-Channel Drive Kit for1.2–4 lb/ft channel sign and anchor post installation.
Multi-Pro Square Drive Kit for square tube sign and anchor post installation.
Multi-Pro Tent Stake Chuck for tent installation.
The Multi-Pro™• Gas Powered Driver is manufactured with the highest quality material and components in the United States and supported by a lifetime impact warranty as well as a nationwide network of servicing dealers.
The Multi-Pro TM is available now, contact Rhino Tool Company to locate your local representative.
Rhino Tool Company has been a leading manufacturer of pneumatic post drivers as well as manual and hydraulic post pullers since 1975. Rhino's products are designed, produced and assembled in the United States. Rhino Tool Company currently maintains distribution in 47 countries and works with hundreds of dealer locations throughout the United States and Canada.
Rhino Tool Company is an approved Original Equipment Manufacturer with American Honda Motor Co., Inc.
© 2014 Rhino Tool Company, Inc.