Venco Venturo Announces New Distributorship with Truck and Equipment Repair of Texas (TER Texas)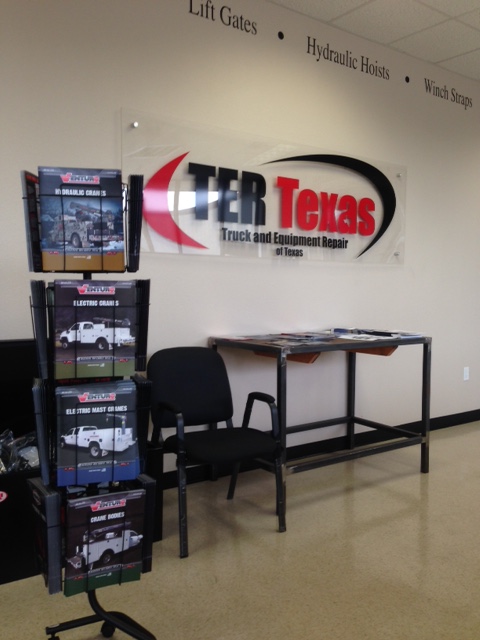 CINCINNATI, Ohio (November 5, 2014) – Venco Venturo Industries LLC announced today the addition of Truck and Equipment Repair of Texas, of Conroe, TX, to its distributor network.  Truck and Equipment Repair of Texas (TER Texas) will offer the Venco hoist, Venturo service crane and crane body lines as a key equipment up fitter for new equipment sales, parts and service.
Serving customers all over Texas, TER Texas provides quality products and the utmost in customer service which aligns with one of Venturo's core values of offering the best customer service in the industry.
"I'm proud and excited to welcome the team at TER Texas to the Venco Venturo Industries' Family," stated Steve Overby, Venco Venturo's Central U.S. Territory Manager.  "TER Texas exhibits the business acumen, customer care and professionalism we pride ourselves on in our distribution network."
Kris Jones, Owner of TER Texas added, "TER Texas is excited about the new partnership with Venco Venturo Industries.  This partnership will fill a gap in the product line-up that we currently offer.  It will allow us to come closer to our goal of being able to offer a complete up-fit package to our wholesale customers as well as retail business.  Partnering with a well-known and reputable organization is paramount for our future success."
In addition to offering Venco and Venturo product lines, TER Texas offers an array of products and services including liftgates, flatbeds, service bodies, paint body & fabrication and box repair and configuration.
For more information about TER Texas, visit www.tertexas.com, email info@tertexas.com or you can call 936-539-5305.
About TER Texas
Truck and Equipment Repair of Texas is the answer to making your truck all that it can be. Founded on sound principles, we believe in doing business with the highest moral and ethical values. We take pride in serving customers all over Texas and beyond.  By providing a quality product and the utmost in customer service, our customers have come to expect nothing less.
About Venco Venturo Industries LLC
Venco Venturo Industries LLC has created a specialized line of high-caliber cranes and hoists for generations. Our products are rugged, tough, made in America, and built to last. Venco Venturo's quality craftsmanship is backed by straight talk, real expertise, and superior customer service. For more information about Venco Venturo's complete line of truck-mounted cranes, crane bodies, hoists, and accessories, visit www.venturo.com or call 800-226-2238.