Stevens Elected President of American Public Works Association for 2014-2015
New and Re-elected Board Members Named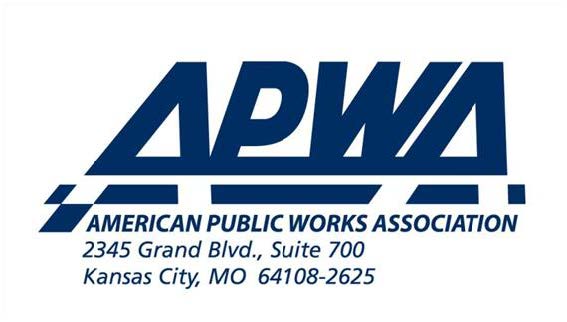 KANSAS CITY, MO. – Larry Stevens, P.E., PWLF, Project Director for the HR Green, Inc. in Johnston, Iowa, was elected President of the American Public Works Association (APWA) during the recent 2014 APWA International Public Works Congress and Exposition in Toronto, Ontario, Canada. Elected by APWA's approximately 29,000 members, Stevens will lead the 17-member Board of Directors and organization, which provides professional development and educational services to its members, advocates for investment in infrastructure, and supports 63 APWA chapters in North America. Stevens serves as President of APWA for the 2014-2015 term.
Stevens is joined on the Board by APWA President-Elect Brian Usher, PWLF, Director of Public Works for the City of Largo, Florida. Usher will serve a one-year term as APWA President-Elect, followed by consecutive President and Past-President one year terms. Also on the Board is Past-President Edward Gottko, PWLF, who is currently an adjunct professor at several colleges in New York and New Jersey.
New members to the APWA Board of Directors include Richard T. Berning (retired), of Springfield, Illinois, serving as Director of Region V, and Mary Joyce Ivers, CPFP, PWLF, City of Ventura, California Public Works, appointed as Director-at-Large, Fleet and Facilities Management. Also new to the Board are Kathleen B. Davis, Director of Highway and Local Programs for Washington State DOT in Olympia, Washington, serving as Director-at-Large, Transportation; and Maher Hazine, P.E., PWLF, Vice President/Director of Municipal Operations, W.C. Scoutten, Inc. of Pine, Arizona, serving as Director of Region VII.
Re-elected board members include: David L. Lawry, P.E., Director of Engineering and Public Works, Village of Shaumburg, Illinois, as Director-at-Large, Engineering & Technology; and William E. (Bill) Spearman, III, P.E., Vice President, Woolpert, Inc. of Columbia, South Carolina, serving as Director-at-Large, Environmental Management. Also re-elected are Cora Jackson Fossett, PWLF, (retired), as Director-at-Large, Public Works Leadership and Management; William (Bo) Mills , PWLF, Director of Public Services with the City of Germantown, Tennessee, serving as Director from Region III; Tommy J. Brown, PWLF, Superintendent of Fleet Services for the City of La Grange, Georgia, as Region IV Director; and Jill M. Marilley, P.E., MPA, PWLF, Senior Project Manager for HDR, Inc. of Shoreline, Washington, as Region IX Director.
For more information, about APWA, visit www.apwa.net. For APWA media queries, please contact Laura Bynum, (202) 218-6736 or lbynum@apwa.net.
About APWA
The American Public Works Association (www.apwa.net) is a not-for-profit, international organization of more than 29,000 members involved in the field of public works. APWA serves its members by promoting professional excellence and public awareness through education, advocacy and the exchange of knowledge. APWA is headquartered in Kansas City, Mo., and has an office in Washington, D.C., and 63 chapters across North America.