ClearSpan Adds Options to HD Building Line
Now Available in 160, 180 and 200' length
By Marc Zirolli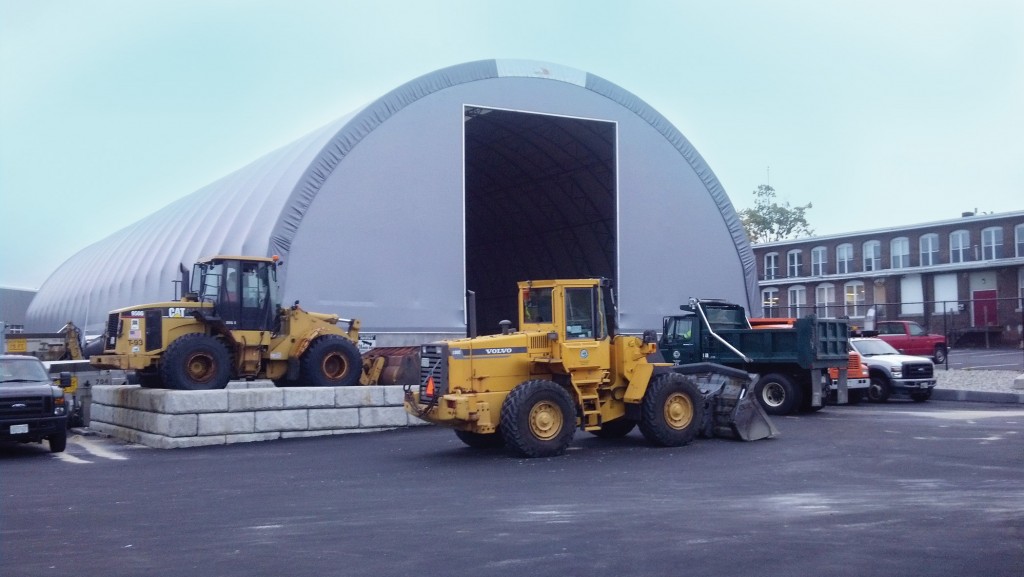 SOUTH WINDSOR, Conn. – ClearSpan Fabric Structures, the industry leader in tension fabric structures, has added three different length options to its HD Building solutions.
The HD Buildings are available in both gable- and round-style designs and can be mounted as a freestanding structure or affixed to other foundations, such as ponywalls or containers. HD Buildings are made from triple-galvanized structural steel tubing for the frame and a 12.5 oz., high-density polyethylene (HDPE) rip-stop fabric cover.
Since there are no internal support posts, the building allows for maximum usable space. The fabric cover is available in several colors, and its permeable properties make it extremely energy efficient. The polyethylene material allows the transmission of abundant natural light, significantly cutting costs that would otherwise be needed for supplemental lighting. What's more, the pre-fabricated design of 20' on center truss rafter spacing yields an expedited production time, so customers can receive their building quickly.
"We added the three lengths of 160, 180 and 200' simply due to customer demand," stated ClearSpan's Senior Vice President, Matt Niaura. "Having these new profiles in our system will allow for a faster overall process from order to installation."
The HD buildings start at 25' wide and cost as little as $7.49 dollars per square foot. End panels and accessories are also available, but are sold separately. "We're always trying to provide the best product, while still keeping costs down," ClearSpan President and C.E.O., Barry Goldsher, said.
For more information, please call 1.866.643.1010 to speak to a knowledgeable Truss Arch Sales Specialist or visit www.clearspan.com.