The Godwin Group affiliate, Galion-Godwin Truck Body Company is expanding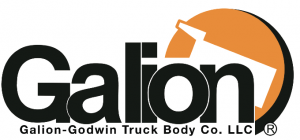 Galion-Godwin Truck Body Company in Winesburg, Ohio is excited to announce that manufacturing operations will soon increase in size by 26,000 square feet. The company is building a stand alone manufacturing
facility to house their entire stainless dump body manufacturing operation. The addition will effectively quadruple Galion's current stainless body production, and put the company in a better position to meet increasing customer demand. The 4 to 5 million dollar project will include a specially designed assembly line with 21 new mig welders, a dedicated fabrication department to include among other things, new Baykal 550 and 175 ton press brakes, and a 26′ x 8′ high def plasma table from Fab Line Machinery. There will also be a specially designed pre-shipment cleaning and prep area. By moving the stainless manufacturing operation to the new building, Galion's carbon steel manufacturing operation will expand into the vacated space and significantly increase steel body manufacturing capacity as well.
The expansion was deemed necessary by company management because Galion-Godwin's stainless manufacturing line had been operating at maximum capacity for several years wile orders continued to increase. Construction is scheduled to begin in August and should be completed by Spring 2015. The expansion will add approximately 50 skilled labor jobs.
As stated in a previous announcement regarding the acquisition of Williamsen Manufacturing by The Godwin Group, founder Pat Godwin Sr. stated, "It is time we take the Godwin Group to the next level." He added, "The expansion of Galion-Godwin's manufacturing facility is another step in our process of continual growth and improvements of the Godwin Group".