VENCO/VENTURO MANUFACTURING DIVISIONS SOLD TO MANAGEMENT TEAM
Group acquires full ownership from Collins Associates Inc. to create
Venco Venturo Industries LLC in Cincinnati, Ohio
CINCINNATI, Ohio – Collins Associates Inc. announced that after nearly a year of negotiations with strategic outside buyers, they have completed the sale of their Venco and Venturo Manufacturing Divisions to their management team of Brett Collins, Mike Strittholt and Dave Foster. The agreement keeps control of the brands with the existing management team and preserves 100% of the jobs and manufacturing facilities of the existing Cincinnati location.
Collins, Foster and Strittholt formed Venco Venturo Industries LLC to execute the asset purchase from Collins Associates owners, Ron and Larry Collins. Collins Associates, Inc. ("CA") was originally founded in 1952 by Arden "Art" Collins and grew into the largest manufacturer's representative agency in the truck body and equipment industry. Ron and Larry purchased CA and expanded into manufacturing through acquisition of the Venco and Venturo brands in 1979 and 1989 respectively. The sale by CA will enable Venco Venturo Industries LLC to continue growing and developing the brands with a specialized line of hoists and cranes from a privately held company with 3rd generation industry experience.
OWNERSHIP SPOTLIGHT

Brett Collins, President

Brett has been serving the family business since 1994 and represents the third generation of Collins' in the truck equipment industry. Named company president in 2011, Brett brings extensive experience and expertise in marketing, sales, and management. Brett also sits on the National Truck Equipment Association (NTEA) Board of Trustees as a Manufacturer Trustee. Brett is the majority owner of Venco Venturo Industries LLC.

Mike Strittholt, Chief Financial Officer
In 1994, Mike joined Collins Associates Inc. as the company controller. In 2003, Mike was promoted to VP of Finance and assumed responsibility for all accounting and financing aspects of administration, human resources, purchasing and manufacturing. Mike is strategically focused on the areas of accounting and finance and is a minority owner of Venco Venturo Industries LLC. He is also a member of the AICPA and Ohio Society of CPA's.
Dave Foster, VP of Manufacturing and Engineering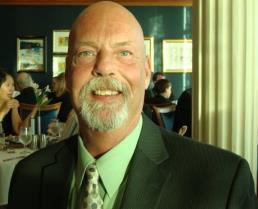 Dave has 36 years of management experience in the truck equipment industry both as an up-fitter and a manufacturer. In addition to providing manufacturing and engineering leadership, Dave provides comprehensive technical training services. He's an active participant in the NCCCO's Mechanic/Service Truck Operator Certification Work Group, which has completed the development of written and practical certification exams specifically for truck-mounted cranes. Dave is a minority owner of Venco Venturo Industries LLC.