Petersen Industries, Inc. awarded 2nd NJPA Contract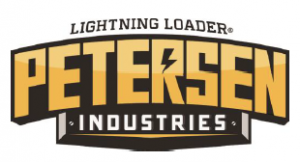 Lake Wales, Florida, August 20, 2013 – Petersen Industries, Inc., the waste and recycling industry's leading knuckleboom manufacturer, was awarded an NJPA (National Joint Powers Association) national contract # 070313-PII for procurement of "Grounds Maintenance with Related Equipment, Accessories and Supplies". This is Petersen Industries second awarded contract with NJPA. The NJPA serves over 46,000 government and non-profit organizations as a contracting agency that satisfies competitive bid requirements while reducing the cost of the purchased equipment. As a NJPA awarded contract vendor, Petersen Industries is part of a select group of world-class vendors.
"NJPA is the best and simplest way for government entities to get exactly what they want, while having total transparency and meeting the bid requirements." says Sam Petersen, Vice-President of Petersen Industries. Petersen Industries is pleased to offer this streamlining purchase process benefit to its customers. For more information on the NJPA®, visit www.njpacoop.org.
ABOUT PETERSEN – Petersen Industries, Inc. manufactures equipment for the trash, agricultural, arboricultural, and aggregate markets. Petersen's Lightning Loader® grapple truck is used by over 1,000 cities and counties nationwide, and by most major waste companies.
In the mid 1970's Petersen designed a knuckleboom that could be used for loading bulky trash. The result was a trash loader concept that has been improved and refined over the years. With the exception of 3 or 4 purchased items, Petersen manufactures all other major components, including most hydraulic cylinders. With complete CNC machining capabilities and fabrication facilities, Petersen is able to control every aspect of schedule and quality control. For more information on Petersen's diverse product line, visit www.petersenind.com.
Contact:
Sarah Bryant, Marketing Director
Petersen Industries, Inc.
863-676-1493 x 227
www.petersenind.com