Challenges, leadership and enthusiasm APWA 2013
Three noted and inspirational personalities will help municipal, county, parish, state and other government entities plan and execute the changes in public works infrastructure wrought by the new millennium.
Thomas Friedman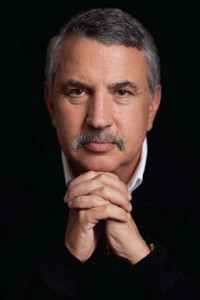 Author, New York Times columnist
Setting the tone for the 2013 APWA International Public Works Congress and Exposition is a three-time Pulitzer Prize winner well-acquainted with the condition of modern American cities.
Tom Friedman's best-selling endeavors include "That Used to Be Us: How America Fell Behind in the World It Invented and How We Can Come Back," a chronicle that includes the repercussions of aging infrastructure on the country's ability to compete on an international level. His other works include "The World is Flat: A Brief History of the Twenty-first Century" and "Hot, Flat and Crowded," both of which contain direct and intelligent reporting about the modern world. Don't miss his remarks, slated for 10 a.m. to noon Sunday, Aug. 25.
Mike Ditka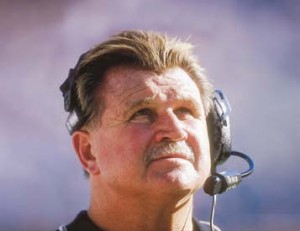 ESPN analyst, Super Bowl winning coach
Go home from the 2013 congress ready to go forward with "Attitude, Character and Enthusiasm" inspired by the iconic Mike Ditka, former Chicago Bears player turned legendary team coach.
Ditka will draw on his experiences as a Pro Football Hall of Fame enshrinee and the person who lead the pro team to six NFC Central titles, three NFC championship appearances and a Super Bowl title to highlight characteristics people need to achieve their professional and personal goals. His powerful anecdotes and illustrations will linger in your mind long after his presentation, which is slated for 11 a.m. to 12:15 p.m. Wednesday, Aug. 28.
Cy Wakeman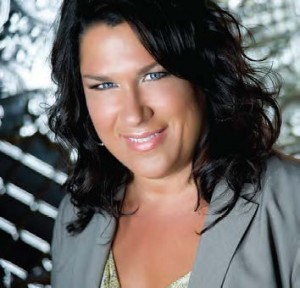 Thought leader, best-selling author
On Tuesday morning learn to cut through the drama, personality quirks and excuses that hinder your department's ability to change. Wakeman is a blogger for FastCompany.com and Forbes.com and the author of "Reality-Based Leadership — Ditch the Drama and Turn Excuses into Results" and other books. She will explain why most people's difficulty with change lies in our lack of reality-based leadership, not the challenging times we live in. Catch her motivational mojo from 8:30 a.m. to 9:45 a.m. to hear suggestions about what to do with employees who: make decisions based on how they assume others will react; greet change with surprise, panic or blame; or take up your time with their drama.