NAFA Fleet Management Association Institute and Expo
A large community of public sector and private fleet professionals will converge on the Atlantic City Convention Center, Atlantic City, N.J., April 23-26 for the NAFA Fleet Management Association Institute and Expo. Organizers say the event is an opportunity to network with thousands of fleet professionals, save your city money, receive cutting-edge training and education, see the latest products and hear about the latest services.
In direct response to requests from participants, this year's conference has a new date pattern: Tuesday through Friday, instead of Saturday through Tuesday.
Opening night will kick off in style with an awards party played by Southside Johnny and the Asbury Jukes in the Grand Ballroom of the Taj Mahal Hotel — which, despite the best intentions of last year's Superstorm Sandy, is in great shape and open for business after suffering only minor damage.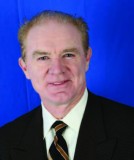 Formula 1 and Indianapolis driving legend Derek Daly delivers Thursday's keynote address. The epitome of the complete champion, Daly has covered territory from victory circle to the announcer's desk, authorship and network television color analyst during his nearly three decades as the face of the motor sport world.
His professional racing career spanned 17 years of experiences that are nothing short of breathtaking. In 1984, he suffered one of the hardest crash impacts that a driver had ever survived when he hit the wall at Michigan International Speedway at 212 mph. After 14 surgeries and three years in therapy, he returned to full-time racing.
In 1985, he started a 10-year association with ESPN and became the face of motor sports, seen on NBC, CBS, Fox and Speed Channel.
Using his hallmark "Four Factors of Fast" presentations, Derek has taught the timeless principles of his most valuable asset speed. Companies like Xerox, Bayer, Deloitte, Growmark, USDA and Gallo Wines have depended on Derek's Complete Champion Model to motivate, inspire and enlighten their teams.
On Friday, Janet Froetscher, president and chief executive officer of the National Safety Council, will address participants.
Under Froetscher's leadership, the council has focused on key safety initiatives, grounded in science, to advance its mission. These include the promotion of continuous improvement of leadership and employee engagement, safety management systems, risk reduction and performance measurement. Froetscher has also led NSC in taking a leadership role on the issues of distracted and teen driving and is calling for a national ban on cell phone use while driving. Since then, 34 states have passed texting laws. The NSC is currently encouraging corporations to adopt corporate cell phone bans.
Prior to joining the National Safety Council, Froetscher served as chief executive officer of the United Way of Metropolitan Chicago and chief operating officer of the Aspen Institute. Her corporate experience includes leadership roles within the Commercial Club of Chicago and Bankers Trust Company.
In a new track offered by CalStart at the 2013 NAFA institute and expo, fleet managers will receive up-to-the-minute status reports on available high-efficiency and alternative fuel vehicles and technologies. Hear about how some of the common perceptions regarding advanced and alternative fuel vehicles are myths, evaluate and decide what fleet solutions might work best for your city, and learn how to implement them.
Several educational sessions and workshops will be oriented specifically toward municipal fleet managers, including the opportunity to test drive the most advanced police and other emergency service vehicles manufactured by Chrysler LLC, Ford Motor Company and General Motors Corporation and to view the latest products and services in public safety on Tuesday, April 23.