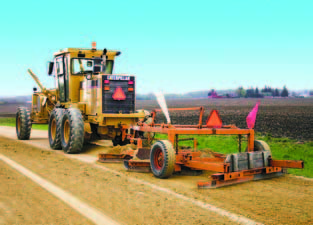 The Bonnell 272 road drag has been redesigned to be more heavy-duty, durable and
cost-efficient. Our engineers have upgraded the new 312 Road Maintainer's tongue
section and other stress points to ensure that the money you've spent lasts for years
and years. Our road maintainers eliminate the need to use costly graders to do road
maintenance work.
Bonnell Industries Inc.
Dixon, Ill.
(800) 851-9664
www.bonnell.com