Landoll Longer Ramp 900 Series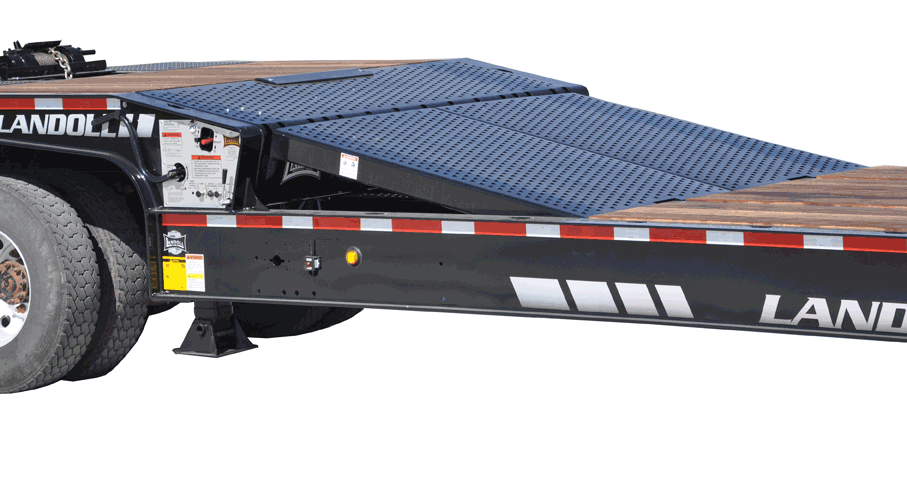 MARYSVILLE, KANSAS  (October 26, 2012)—Landoll Corporation  announced that a newly redesigned air-operated upper deck ramp is complete for the Traveling Tail series.   The air-operated ramp allows equipment to easily transition from the lower to upper decks on Landoll's 900 Series Traveling Tail trailer.   Landoll engineers redesigned the Traveling Tail frames to accommodate a longer ramp which had previously only been available on the 930 double drop frame.   The new longer ramp is now 70.5" long which reduces the load angle to 11.5 degrees.  With the lowered load angle, the operator can load low-clearance equipment on the upper deck without "high centering" easily and safely.
Landoll Corporation is a leading manufacturer of equipment transport trailers from 5 to 60-ton capacity from Marysville KS.   For more information contact your local Landoll dealer or call the factory at 800-428-5655.