Felling to Offer Lifetime Warranty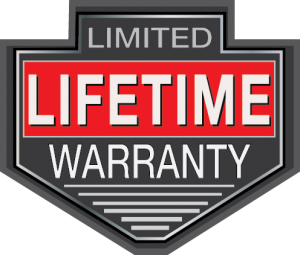 (SAUK CENTRE, MINNESOTA, Feb. 22nd, 2017) – Felling Trailers, Inc. is set to implement a new Lifetime Limited Warranty on its trailers, effective March 1st, 2017. The new warranty will apply to all new trailers built on or after the effective date in lieu of its previous offering of a 5-year Structural Warranty. Felling Trailers has been providing innovative solutions to the transportation industry for over 40-years and has become known as a manufacturer of quality trailers.  Along with a quality product, Felling Trailers wanted to be sure to put its customers' needs and expectations at the forefront and offer an industry best warranty. "At Felling Trailers, Inc. our goal is to meet and exceed our customers' expectations. Our Lifetime Limited Warranty vastly surpasses anything else in the marketplace." said Pat Jennissen, VP of Sales & Marketing for Felling Trailers, Inc.
For more detailed information pertaining to Felling Trailers' Lifetime Limited Warranty visit https://www.felling.com/partsserver/warranty/ or call 1.800.245.2809.
About Felling Trailers, Inc.
Felling Trailers is a family owned and operated full line trailer manufacturer located in Central Minnesota that was started in 1974 by Mr. Merle J. Felling.  Felling Trailers, Inc. has grown from a small shop to two factory and office complexes that today cover over 250,000 square feet. Felling Trailers currently manufactures over 4,500 trailers a year ranging from a 3,000 lb utility trailer to a 120,000 lb hydraulic gooseneck trailer, and its standard trailer line includes over 220 models. Felling's pride and differentiation is its customized trailer division. Their engineers utilize the latest industry leading design techniques along with their experienced metal craftsmen and cutting edge technology to turn its customers' conceptual trailer needs into a tangible product.  Felling Trailers' current capabilities allow them to provide a high-quality product that is distributed across North America and internationally.  For more information, you can visit them on the web at , or follow them on Twitter, Facebook, Instagram, or Pinterest.