CONDUX INTERNATIONAL INTRODUCES UPDATED "Y"-BLOCK DESIGN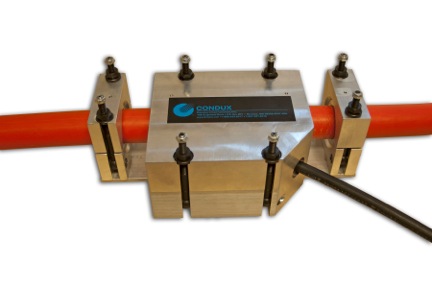 MANKATO, Minn. – Condux International recently unveiled a newly designed Y-Block.  The Y-Block is designed for installing a micro duct or fiber optic cable into an existing occupied duct.  The Y-Block is easily coupled with a Condux fiber optic blower to facilitate installation.  The new Y-Block's machined aluminum construction weighs approximately 50% less than previous models, and provides long life and durability.
The Condux Y-Block can accommodate duct sizes ranging from 1.315 inches to 2.375 inches OD with cable seals ranging from 0.35 to 0.90 inches OD.