NLC program gives cities and citizens a 'LIFT-UP'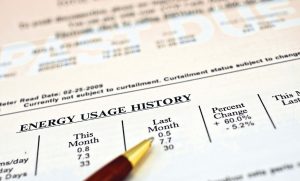 What if your city's utilities had a program that could pay down overdue balances; give those residents financial support and empowerment in other areas of their lives; avoid cutoff and reconnect fees; and save the hassle and expense of using debt collectors for overdue balances? Sounds pretty good, no?
This was the basis of the National League of Cities' pilot project LIFT-UP, or Local Interventions for Financial Empowerment through Utility Payments initiative, that ran from 2014 to 2016 in the cities of Savannah, Ga.; St. Petersburg, Fla.; Newark, N.J.; Louisville, Ky.; and Houston, Texas.
People who are living close to their income can easily lose their capacity to pay bills due to one unforeseen event, like illness, job loss or vehicle malfunction. This can then be compounded by various fees and strict debt collection requirements. How much more pleasant to hear that there is a supportive agency willing to work with them on debt repayment and other financial issues than to hear from a bill collector's office.
The program proved successful after being evaluated by the Center for Financial Security at the University of Wisconsin-Madison. In fact, according to a brief released by the NLC, the frequency of making payments increased by 36 percent in Houston and 32 percent in Newark, with participants in both cities having significantly lower utility bill balance of $300 and $170 respectively at eight to 12 months after enrolling in LIFT-UP compared to when they first start the program. Participants in St. Petersburg, meanwhile, were 53 percent less likely to experience a water shutoff during the 12 months after enrolling in the program than when they started it; they also had an average of about $100 less in avoidable fees — like late fees and service charges for shutoffs and reconnects — over the 12-month period after enrollment when compared to customers who were not offered LIFT-UP.
The steps to LIFT-UP, as spelled out in the "Implementation and Impact Evaluation of Local Interventions for Financial Empowerment through Utility Payments (LIFT-UP)" report's executive summary, include the following five elements:
An identification process by which cities acquire data about customers struggling with payments.
Restructured utility debt that may be more lenient than otherwise applied.
Individualized financial counseling to work out a repayment plan and other needed services.
Financial incentive for customers who work with the program and reach certain milestones.
Ongoing contact with participants to assess their progress and keep in touch as needed.
In order to adapt LIFT-UP to your city, the NLC gives four understandings:
"The LIFT-UP model can be implemented in a manner that reduces costs to the city and increases the financial stability of residents.
Restructuring debts requires trade-offs between customer needs and repayment options within existing utility structures, requiring cities to consider creative ways to align both.
Cities must understand the underlying challenges customers in debt face and individualize financial counseling, incentives and other services using tested behavioral economic approaches that are more likely to have long-term positive impacts on financial behavior.
LIFT-UP has the potential to be replicated in other public and private agencies that collect payments from residents, such as other utilities, public hospitals, or municipal courts."
The key is to locate a financial empowerment service willing to work with the city.
"This could be either nonprofit organizations of financial counselors or a department of the city," Program Manager for Economic Opportunity and Financial Empowerment of the NLC Denise Belser said. "Some cities leveraged existing contracts, such as the United Way, or Savannah partnered with nonprofit Consumer Credit Counseling Services of Savannah. Grant funding helped with some of the staffing costs. Other cities don't have grant programs, but NLC talked with them to find resources. They have relationships with an agency, but the question is how to work out the cost of the counselors."
If residents fall behind again in the future, the same financial services will be there to help them, which makes a big difference over customers who do not take advantage of the services.
After the pilot project, the NLC began talking to other cities about how the model might work for them. Now they are looking at terms of expanding the program while also enhancing the model. The program will likely work differently in different cities, such as one city might want to add on a savings component. Belser is fielding questions from any city that wants to try LIFT-UP, whether small, medium or large.
Todd Wilson, from the NLC, said, "The key when talking about size is that the city owns the utility involved (say water) and is the responsible party for servicing debts. The city has to have the ability to restructure payments."
"The financial empowerment piece is real critical," Belser said. "A smaller city can have financial empowerment programs as either nonprofits or as part of the city budgeting counseling services. If they even exist in the county, the city might be able to leverage these relationships/partnerships."
These relationships between utilities and empowerment services were unique. Cities had both entities, but there was never before a linkage between them. So the NLC had to figure out what the right services were to make these relationships possible. As for challenges, Belser likened this pilot to "building a plane and flying it at the same time." But the two-year project gave the NLC a lot of information to use in helping other cities build similar programs.
At the NLC annual Cities Congressional Conference in Washington, D.C., in March, the NLC asked city members to take some action on economic mobility. The NLC outlined four options and one of them is exploring doing a LIFT-UP-style program.
For information, contact Belser at belser@nlc.org or Courtney Coffin at coffin@nlc.org
Case Study: Savannah, Ga.
Of its 99 participants, Savannah, Ga., had 45 participants complete its LIFT-UP program; however, there was an 80 percent success rate for those participants who attended the financial counseling session. (Shutterstock.com)
In Savannah, Ga., there were 99 participants in the LIFT-UP program, out of several thousand mailed postcard invitations, according to Robyn Wainner, director of asset building and financial empowerment at Step-Up Savannah, a nonprofit connected to the city. "The program consisted of no cutoffs for participants in the program; a 25 percent deposit at the time of signing up (normally 50 percent is required); a meeting with the Consumer Credit Counseling Services where they could be screened for other programs; three monthly payments to finish off their past due account; and then they received a $50 credit toward future utility bills," said Wainner.
There were 45 participants successfully completing the program. However, there was an 80 percent success rate for those participants who attended the financial counseling session.
The financial counseling organization was Consumer Credit Counseling Services of Savannah. Wainner — the local coordinator — was also the local liaison with NLC, the LIFT-UP program and CCCS. Wainner and Nicole Brantley, of the utilities division, had success stories to share. Brantley shared that the biggest benefit she saw to the program was that a number of people were able to find other services from which they could benefit after their counseling session.
Brantley said, "I remember one participant was able to get her GED through services she became aware of from the CCCS, and a woman found out about discounted childcare that made that service available to her."
Wainner remembered, "A family went to CCCS facing foreclosure on their house. But there was a foreclosure service available for the family and they worked within that to save their house." Wainner listed other services, such as food stamps, childcare assistance, utility assistance, GED preparation, WIC, Medicaid and another medical insurance program for children, and emphasized that tax preparation help was also one of the services families learned were available.
Savannah is not continuing with a program similar to LIFT-UP due to the city moving toward a new billing and tracking software package; all efforts will be focused there.
On the Web
To view the full "Implementation and Impact Evaluation of Local Interventions for Financial Empowerment through Utility Payments (LIFTUP)" report, visit http://www.nlc.org/sites/default/file/LIFT_UP%20FINAL%20REPORT_6-24-16.pdf. A brief on LIFT-UP can be viewed at http://www.nlc.org/sites/default/files/YEF_LIFTUPBrief.pdf.