NAFA Invites NHTSA and EPA to Tap Into Fleet Expertise for Development of Phase 2 of Greenhouse Gas Standards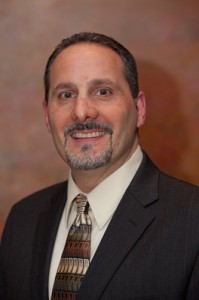 (PRINCETON, NJ – SEPTEMBER 5, 2014) – On September 5, 2014, Phillip E. Russo, CAE, Chief Executive Officer for NAFA Fleet Management Association, sent a letter to the Honorable Gina McCarthy, Administrator, Environmental Protection Agency (EPA) and the Honorable David J. Friedman, Acting Administrator, National Highway Traffic Safety Administration (NHTSA). The letter was in regard to the national program to reduce greenhouse gas (GHG) emissions and improve fuel efficiency from medium and heavy-duty trucks and buses, known as "Phase 2."
"NAFA Fleet Management Association is seeking a uniform, national program to address greenhouse gas emissions and fuel efficiency that reflects the commercial needs of vocational vehicle fleets," Russo said, extending an invitation for the regulatory teams drafting these rules to meet with NAFA's Phase 2 Workgroup.  "NAFA, with expertise in fleet management, stands as a willing partner in crafting regulations that achieve the goals of lower emissions and better fuel economy."
NAFA Fleet Management Association is the association for professionals who manage fleets of commercial and vocational vehicles, including sedans, vans, public safety vehicles, trucks, and buses.  NAFA members manage the majority of class 3 to 7 trucks in managed fleets in the United States.
In the message, Russo urged the agencies to take the following into consideration:
Avoid Technology Forcing Standards
Recognize Diverse Duty Cycles
Avoid Regulations that Impede Incentives
Incorporate Fleet Data into Decision-Making Process
Recognize Lifecycle and Capital Costs
Avoid Undue Disruptive Change
Provide Incentives For Development of New Technologies
Provide Incentives to Fleets for the Adoption of New Technologies
Russo stressed that NAFA and its members are committed to improving vehicle efficiency and reducing emissions.  He explained that NAFA is developing a Sustainable Fleet Standard Program to increase efficiency, while reducing emissions and fuel use. Developed in conjunction with CALSTART, the NAFA Sustainable Fleet Standard Program will pioneer a movement in the fleet community, which emphasizes the economic and environmental benefits and overall importance of sustainability. Initial participants in the Sustainable Fleet Standard Program include fleets from the private, public and utility fleets.  These include Florida Power and Light, Verizon, Republic Services, PepsiCo/Frito Lay, Time Warner Cable, the City of Boston, the Port Authority of New York and New Jersey, and others.
At the direction of President Obama, NHTSA and EPA are developing the Phase 2 medium- and heavy-duty vehicle fuel efficiency and greenhouse gas standards.  The agencies are expected to issue a Notice of Proposed Rulemaking (NPRM) by March 2015.

Learn more about NAFA's Sustainable Fleet Standard Program at: www.nafasustainable.org

 A copy of CEO Russo's message can be obtained at: http://www.nafa.org/phase2
About NAFA Fleet Management Association
NAFA is the world's premier non-profit association for professionals who manage fleets of sedans, public safety vehicles, trucks, and buses of all types and sizes, and a wide range of military and off-road equipment for organizations across the globe. NAFA is the association for the diverse vehicle fleet management profession regardless of organizational type, geographic location or fleet composition. NAFA's Full and Associate Members are responsible for the specification, acquisition, maintenance and repair, fueling, risk management, and remarketing of more than 3.5 million vehicles including in excess of 1.1 million trucks of which 350 thousand are medium- and heavy-duty trucks. For more information visit http://www.nafa.org