How a new system in Dickinson, N.D., gives residents real-time flood alerts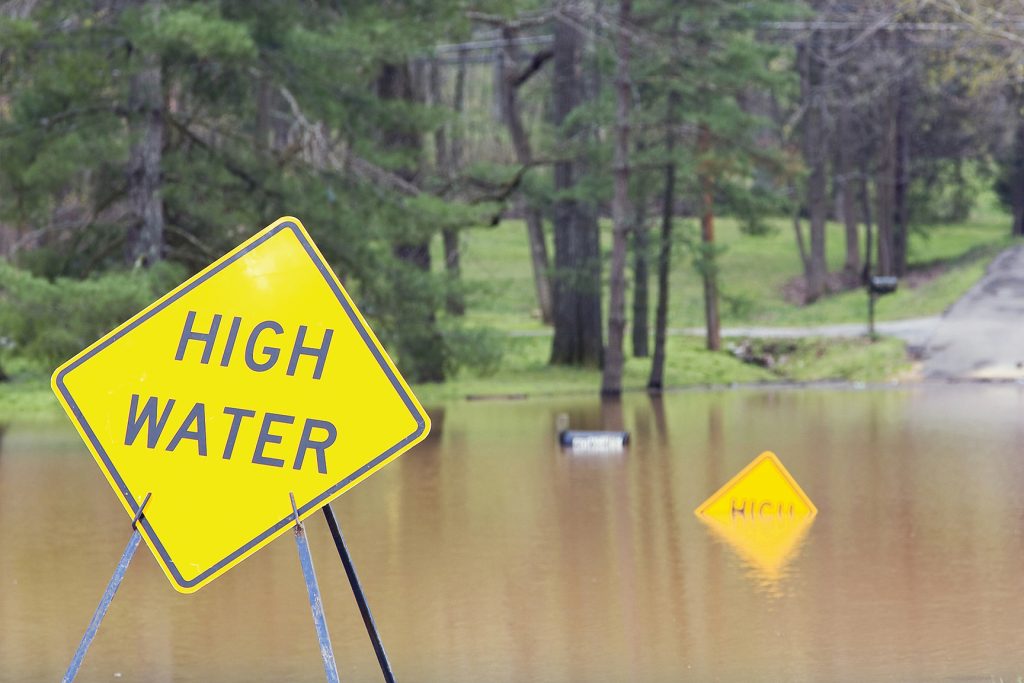 Most people underestimate the height of standing water in roadways and the speed at which water can rise in sudden storms. Unfortunately, that water can do real damage to vehicles — or to the drivers and passengers themselves. We've all seen drivers plow through standing water, waves splashing in all directions. Even worse, we've seen those same cars stalled in roadways — areas that were safe to travel just minutes before.
According to the National Weather Service, all it takes is 6 inches of standing water to stall a vehicle, and 12 inches of moving water is enough to sweep a car away. Those statistics are a real concern for people tasked with public safety, especially if there's no good way to warn people about high water in real time.
Such was the case in Dickinson, N.D., at the Highway 22 railroad underpass. "Flooded vehicles were a real safety issue," said Gary Zuroff, Dickinson Public Works director. "Our pumping system would get inundated and just couldn't keep up with the volume of water generated by large storms at that location."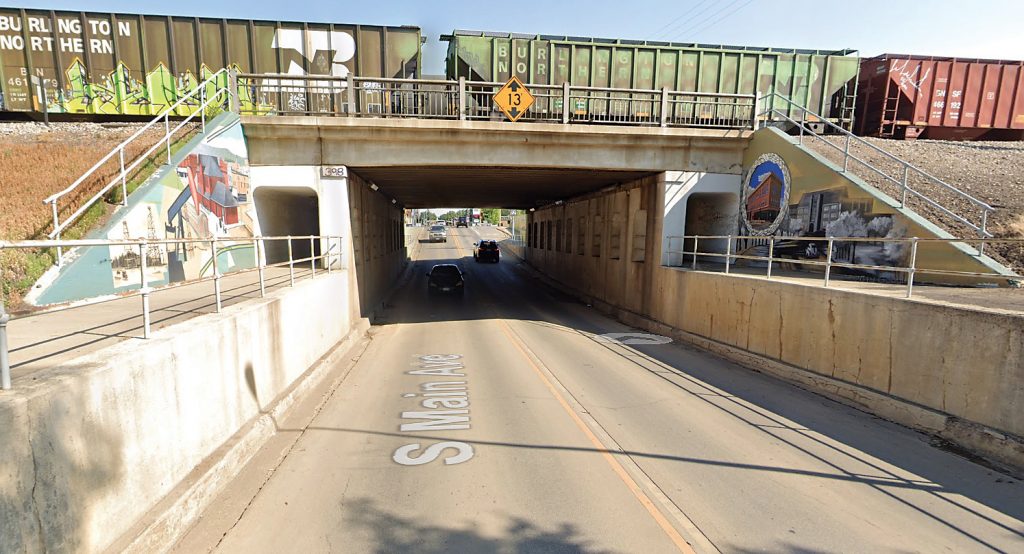 That's why the city decided to invest in a high-water warning system, which it installed earlier this year.
System design
High-water warning systems operate through sensors positioned at the target water level. When these sensors get wet, stainless steel electrodes meet, essentially functioning as a switch that sends power to LED warning lights, triggering them to begin flashing. The lights continue to flash until the water recedes, turning off the switch, so to speak. These sensors can also send power to a transmitter, which can communicate with a city's supervisory control and data acquisition system.
The sensors are contained in protective housings and work in all conditions, including briny, brackish or freshwater. They even work with icy, slushy conditions. And with no moving parts, the system isn't subject to jamming, which can occur with mechanical floats. Immune to trash or debris, these systems are both automated and reliable, giving public officials confidence and peace of mind.
System at work
In Dickinson, these sensors activate electronic warning signs posted at locations to the north and south of the underpass. The signs, complete with flashing, LED lights and a written warning that the road is closed, alert approaching drivers to real-time road conditions and prevent them from driving into the high water. The system also activates Dickinson's SCADA system, so operatives know right away that the road is unsafe for travel, even during off-hours.
"That alert gives us time to put up road closure barricades as well," said Zuroff.
System installation
High-water warning systems can be installed with electricity or solar power. "We didn't have any electricity in the area," said Zuroff, "so we went with the solar option." The public works department set the poles for the signs and installed the high-water warning system to the poles. "We then had to install the float system and the main box where the radio is located." This radio signal is what communicates with the signs, triggering the warning system.
"Once the infrastructure was in place," said Zuroff, "the supplier sent a technician to wire the equipment to the poles and get the radios to communicate with each other. Finally, they verified the system was working before they left."
Cost and benefits
As with most systems, cost is determined by the number of customized features a city chooses, as well as the complexity such a system requires. Single-pole, battery-powered systems can cost as little as $3,000, while systems equipped with more than one pole, radio transmission or cameras can run as much as $30,000. It's always a good idea to get multiple quotes as well. Dickinson opted for a system from Tapco, but a company called ELTEC offers an effective high-water warning system as well.
The real benefit to these systems, of course, is public safety. Because even seconds can make the difference between safe and unsafe roadways, immediate detection is the best way to give drivers the chance to take alternate routes. Today, thanks to the high-water warning system, Highway 22 underpass in Dickinson no longer poses that kind of threat in sudden storms.