Murrysville, Pa., is known for two record-breaking occurrences, both of which are represented on its city seal.
The first arose quite by accident.
In the 1870s local resident Josh Cooper was boiling maple syrup in the woods of Murrysville, a ubiquitous sight in the region.
Cooper's heat source, however, differed from the others. His pot was heated by a steady stream of invisible fuel arising from the ground.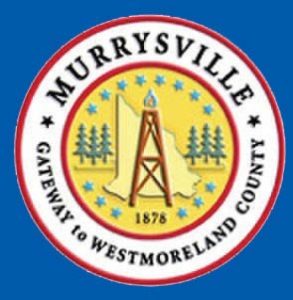 Cooper gave the phenomenon little thought, but enterprising innovators took notice of the abundant fuel source and developed the nation's first commercial gas well industry. For many years the Haymaker Gas Well remained the largest commercial gas well in the world.
The well was drilled in 1878 and when the gas deposit was first tapped the resultant explosion started a fire — with 100-foot flames — that burned for a year and a half before being brought under control.
The second event was quite deliberate. In 1933 local Boy Scout troops cultivated and landscaped an 850-foot living sign made entirely of spruce trees spelling out the word Murrysville.
The Y in the name points directly to the Haymaker Gas Well.
The project was designated in 1947 by "Ripley's Believe It Or Not" as the world's largest arboreal sign. Though its status has been eclipsed by larger signs, the area is still regular maintained. In 2015 a group of Amish workers cleared brush around the sign, which is situated on the side of a steep hill at the municipality's entrance.
The seal also contains the designation, "Gateway to Westmoreland County," as declared in 1977 by Murrysville's then Mayor Walter Dollman Jr. and the local chamber of commerce.
Murrysville was founded by Irish native Jeremiah Murry. He established the town in 1820, purchased several hundred acres, subdivided the land into lots and streets and sold the parcels to incoming settlers.
Murrysville, population 20,042, is located about 20 miles east of Pittsburgh and shares borders with eight other communities. The Borough of Export is wholly surrounded by Murrysville, but operates as a separate municipal entity.
The city hosts several annual festivals, including an Easter egg hunt, health fair, Community Days and Light Up Night in December, when volunteers place luminaries around the M of the tree sign.
For more information, call (724) 327-2100 or visit murrysville.com.