Marangoni Tread North America Hosts U.S. Congressman Diane Black To Promote Retreading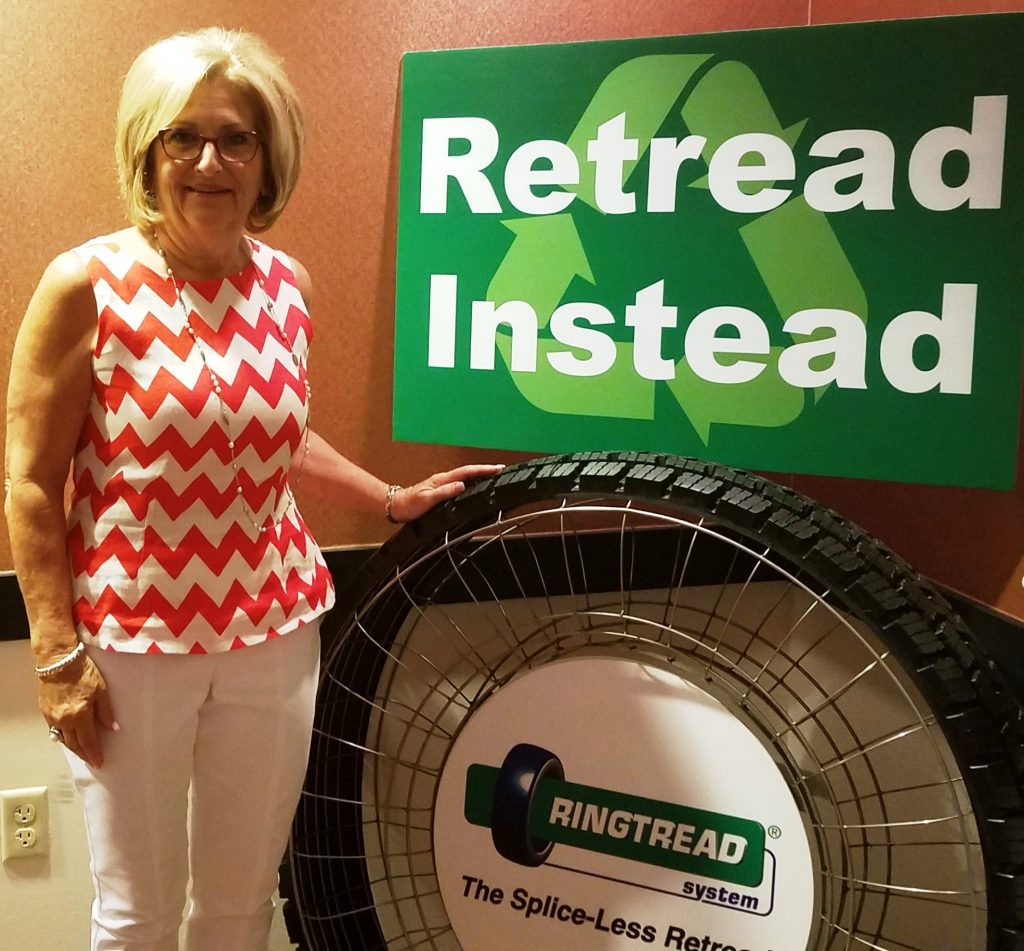 Madison, TN (July 21st, 2017)  – Marangoni Tread North America had the pleasure of hosting U.S. Congressman Diane Black during Made in America week at their headquarters in Madison, TN. to promote the retreading industry.
Marangoni Tread North America recently initiated a petition drive to President Trump asking him to nominate a new commissioner to fill the vacant seat within the USITC.
Marangoni backed up the petition drive with an ambitious public relations effort that included sending invitations to 11 U.S. senators and representatives requesting a meeting to discuss free and fair trade on behalf of the entire American Retread Industry.
U.S.Congressman Blacks office was the first to respond and expressed an interest in learning more about the impact of dumping low quality, non retreadable, 1 life tires into America.
Bill Sweatman, President of Marangoni Tread N.A. welcomed Congressman Black and gave a brief presentation not only about Marangoni but the retread industry as a whole and the important role it plays economically and environmentally.
The Congressman's visit also coincided with Marangoni's launch of the RETREAD INSTEAD initiative.
The initiative is not specific to Marangoni as it is meant to further enhance the awareness of the benefits of retreading as a whole. Low quality non retreadable tires represent a "linear economy" (make, use, dispose) which is neither economically sound nor environmentally responsible.
Marangoni Tread North America is a full-service supplier and distributes its premium retread products RINGTREAD® (The Splice-Less Retread) and UNITREAD™ through a network of licensed independent tire dealers and retreaders throughout the United States and Canada. Go to www.na.marangoni.com to find out more about the Marangoni RINGTREAD® system.