William Butler: Saugatuck, Mich.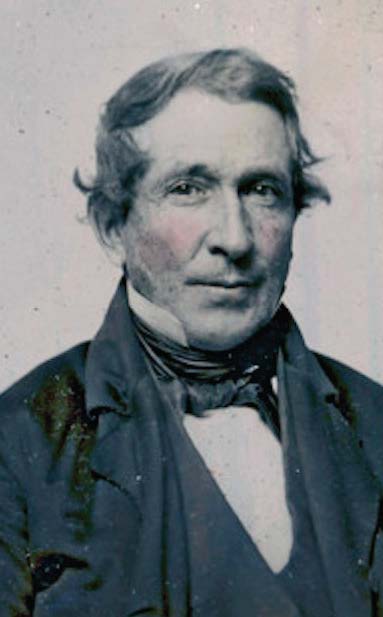 For several years, William G. Butler (1799-1857) and his wife, Emily, were the only white inhabitants of what would become known as Saugatuck, Mich., and its surrounding county of Allegan.
They were by all historical accounts "on the most kindly terms of friendship" with the Native Americans sharing their wilderness habitat.
The Butlers settled as the first permanent residents of the county in 1830, residing in the riverside log cabin Mr. Butler built in what is now downtown Saugatuck.
Butler made a living trading with the local Native Americans, receiving game, furs and sugar for whiskey, a commodity for which there was a constant demand. Butler's successful business would require him to travel, often for days at a time, and Emily would host Indian squaws and natives at the cabin.
The area lacked a mill, requiring Butler to travel the arduous 75 miles to Elkhart, Ind., trips he always disliked.
Other white settlers joined the Butlers in 1834 and built a tannery on the river, which courses along the city's downtown area. Soon afterward other entrepreneurs built a warehouse and dock at the river's mouth and houses sprang up for settlers moving up river looking for a suitable home.
According to author David Schwartz in the book "History of Allegan and Barry Counties":
"Affairs in that vicinity took on such a lively aspect that there was strong talk of starting a town there, but the project never resulted in anything more definite in shape than a plat on paper."
Butler, however, had platted a village on his expanse of property in 1833 and called it Kalamazoo. He sold an interest in the property, retaining a share for himself, and a post office was established in 1835. The commissioned postmaster suggested the name Saugatuck, Indian for "mouth of river," and the name was changed upon the town's incorporation in 1863.
Butler continued to be one of the town's prominent citizens until his untimely death in 1857 in a log-rolling accident.