Calhoun Super Structure and Natural Light announce joint venture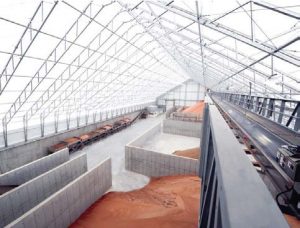 TARA, ONTARIO, CANADA — Calhoun Super Structure was pleased to announce a joint venture with Natural Light Fabric Structures April 20 at the eighth annual Dealer Conference at Niagara-on-the-Lake. This alliance expands the Calhoun product line to include Natural Light fabric buildings.
The joint venture was a natural fit for both companies. For over 20 years, Calhoun, a Canadian-based company, has crafted the strongest, most reliable engineered fabric building on the North American market. Th e team of Natural Light Fabric Structures, based in Minnesota, offers decades of experience in general and fabric building construction, steel fabrication and manufacturing engineering. The alliance with Calhoun will enable easy, cross-border access to both product lines and allow for the sharing of design and engineering expertise.
"Calhoun dealers can now offer customers the largest product line in the fabric building industry. Products will be manufactured in the USA and in Canada and bring together the strengths of both companies," said Jeremy Calhoun, owner, Calhoun Super Structure.
Calhoun and Natural Light have been considering this partnership for several months given their well-aligned business strategies. The importance of engineering, attention to detail and customization made both companies well-suited to work together. Natural Light products are available to order now through authorized Calhoun dealers throughout North America.