Celebrating parks and recreation in July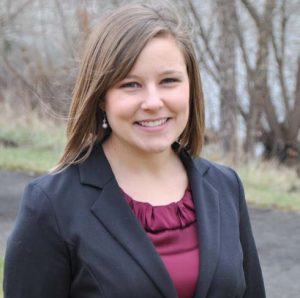 By ROXANNE SUTTON | Guest columnist Senior Marketing and Communications Specialist, National Recreation and Park Association
Parks and recreation — it means a lot of things. It's a municipal department, a field of study, a TV show, a public service, a set of city facilities and more. Beyond that, park and recreation departments also serve as community health resources, public gathering spaces, celebration centers and open space preservation areas. The myriad roles that parks and recreation plays in our communities is one of the reasons we need a month to highlight and celebrate how those roles impact our lives.
This July will mark my fourth year as part of the National Recreation and Park Association's Park and Recreation Month team. Throughout that time I've learned a lot about why we celebrate, the history of the month and the amazing ways local park and recreation departments make the month their own.
The more things change, the more they stay the same (sort of )
Park and Recreation Month has always been a national effort carried out on the local level in park and recreation departments throughout the country. While we have officially been celebrating July as Park and Recreation Month since 1985, the celebration of the month goes back much further than that — predating the formation of NRPA. The earliest record I could find in NRPA's archives is an October 1965 letter from Joseph Prendergast, the then-executive vice president of the National Recreation Association. In the letter, he informs members that they plan on expanding the awards for National Recreation and Park Month in June, but due to the recent realignment of the organization under the National Recreation and Park Association, they will keep the same system in place for 1966's celebration.
We also know that in 1966 the theme of National Recreation and Park Month ("recreation" and "park" were later switched for unknown reasons) was "Free Time — Horizons Unlimited." It's fascinating to look back and see that things were both very similar and very different than they are today. The focus on promoting the benefits of parks and recreation to all people, regardless of their age or economic status, remains the same; as did the production of a media toolkit. The differences? Well, 50 years ago there was an assumption that free time was increasing at such a high rate that people would not know how to effectively manage their leisure time. While that may seem laughable, I know many of us would agree there is still an opportunity to educate the public on the effective use of free time.
Jump to 1985 and you've got then-Vice President George H.W. Bush and Walter Payton, hall-of-famer and star running back of the Chicago Bears, endorsing July as Park and Recreation Month. The decision was made to move the month to better accommodate school schedules, as many children are still in school during the majority of June. In that initial meeting in the vice president's office, Bush said, "I commend the National Recreation and Park Association, for they remind us how precious and wonderful life is." Today, 31 years later, we hope our work around Park and Recreation Month still reminds people how wonderful life can be.
Making Park and Recreation Month your own
It never ceases to amaze me how we, the NRPA staff, can come up with an idea and park and recreation departments will take it to the next level and beyond. This is by far my favorite part of putting together our activities for July every year. Yes, sitting down to plan the month, brainstorming ideas and seeing the graphic design elements come to life are all fun and exciting, but nothing beats seeing the first municipality put their own spin on it.
Over the years, Park and Recreation Month participants have done some amazing things. In 2014, Charleston County Parks and Recreation Commission in South Carolina took our challenge to get outdoors seriously. They moved their staff meeting to Splash Zone, one of their water parks. The humorous photo garnered lots of social media attention and demonstrated that it is easier to get outside than you may think.
Also in 2014, Garner Parks and Recreation celebrated Park and Recreation Month by creating a song and dance called the Garner Shuffle. As part of the challenge to get people outside, they taught the shuffle via YouTube videos and then had everyone perform it publicly outside at one of their July events. It was a fun and creative way to celebrate parks and recreation, as well as hometown spirit.
This year Park and Recreation Month is all about the superheroes and superpowers of parks and recreation. We've had fun planning this July's activities, because it's not hard to find all the ways in which parks and recreation acts like a community superhero. From protecting our environment to providing safe places for all people to come together and get healthy, parks and recreation does a lot.
In addition to our usual toolkit materials, this year we've created a comic book that helps tell parks and recreation's story through the Park and Rec Brigade. Another way we're celebrating is by recognizing some of the top park and recreation superheroes out there, thanks to nominations from their peers. We're also hosting a month-long photo contest with weekly prizes and challenges.
Getting involved in Park and Recreation Month is super easy. Just go to www.nrpa.org/July to find posters, graphics, the comic book, a media toolkit, contest information and much more. The goal of Park and Recreation Month is to bring awareness to just how much parks and recreation does in each of our communities, so we try to provide as many ways to do that as possible.
I encourage you to find ways to celebrate your community's park and recreation efforts. Whether you are a city with a large park and recreation department or a small municipality without a formal department, there are easy ways to celebrate. Just hanging the poster around your municipal buildings or registering your participation and support of the month goes a long way to show that parks and recreation are indeed a very important part of each of our lives. This July, if nothing else, get out there and spend some time at these great public spaces.