Home grown, home focused Mike Landis promoted to Midwest Regional Sales Manager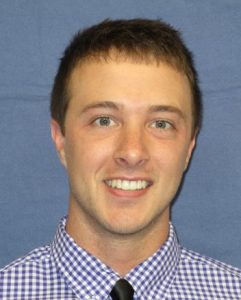 ELKHART, IN. – With an effort to continually grow their employees, ASA Electronics has promoted Mike Landis to Midwest Regional Sales Manager of their Marine Division. His new role will be to represent ASA Electronics to the entire Midwest region.
"My previous responsibilities were in the Agricultural, Powersports, and RV industries, and were not specific to one region. With this new position, I will be able to personally visit my accounts more often and build relationships first and foremost, and then build the business," Landis explained.
Landis is receiving this promotion after being at ASA Electronics for just under a year. Everyone in the organization is excited for him as he takes on this new endeavor.
"Mike brings energy and commitment to the Marine Industry for ASA Electronics. I believe he is a great fit to work with our current partners and is driven to continue sales growth and market gains in the Midwest," Matt Wood, Marine Industry Manager at ASA Electronics said.
With previous experience in the Marine Industry, Landis has already built a professional network that will aid him in his new position.
"My familiarity in the Marine Industry has helped me build quite a few relationships locally and throughout the industry as a whole. It has also helped my confidence in speaking with my customers to find them the right product for the right application, every time. I have been working hard over the past year to understand all of the products here at ASA and taking in as much knowledge as I can. I have always enjoyed the Marine Industry, even as a little kid growing up on a lake in the summers. I think this position is a great fit for me, and I look forward to this opportunity," Landis added.
ASA Electronics® has been designing and manufacturing mobile electronic products for the Marine, RV, Agricultural, Construction, Van, Commercial, Bus and Limo industries since 1977. Their proprietary brands are JENSEN®, JENSEN Marine®, JENSEN Heavy Duty®, Marine Audio®, Voyager® and Advent®. ASA is also a distributor in specialty markets for SiruisXM® Satellite Radio and Polk Ultramarine® products. For more information, please visit www.ASAElectronics.com.