National Fire Protection Association's annual conference and expo in Chicago June 10-13
Conference Preview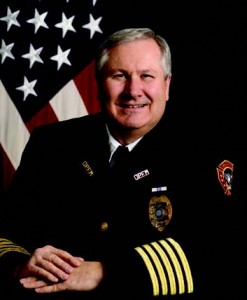 An annual gathering of experts in fire protection happens next month in the Windy City.
The National Fire Protection Association annual conference and expo is slated to occupy McCormick Place Convention Center, Chicago, Ill., June 10–13. The largest industry event of its kind in North America features more than 150 educational sessions and 20 pre- and post-conference seminars — all of which provide continuing education credits. Sessions are divided into 12 tracks: building and life safety; codes and standards; detection and notification; electrical; emergency preparedness and business continuity; fire and emergency services; fire protection engineering; fire suppression; green; loss control/ prevention; public education; and research.
Doris Kearns Goodwin, historian, will give a keynote address Monday, June 10, presenting lessons in leadership, building and maintaining teams during challenging times. Additionally, William Fries III, fire marshal of the U.S. Department of Defense, and Ariam Kloehn, deputy fire marshal and fire protection engineer, DOD, will talk about the changes in passive and active protections and life safety systems that were implemented in the Pentagon after 9/11.
Don't forget to stop by the exposition hall at the McCormick Place Convention Center from 3:30 p.m. to 7:30 p.m. June 10, 11 a.m. to 4 p.m. June 11 and 10 a.m. to 2 p.m. June 12 to see thousands of new products and talk to the experts who created them just for use in the fire prevention field. New to the expo this year is two features: The Inaugural Accessibility Expo and The Electric Vehicle Safety Showcase.
>> To register or for more information, visit www.nfpa.org.