Do changing markets mean a change to your recycling program?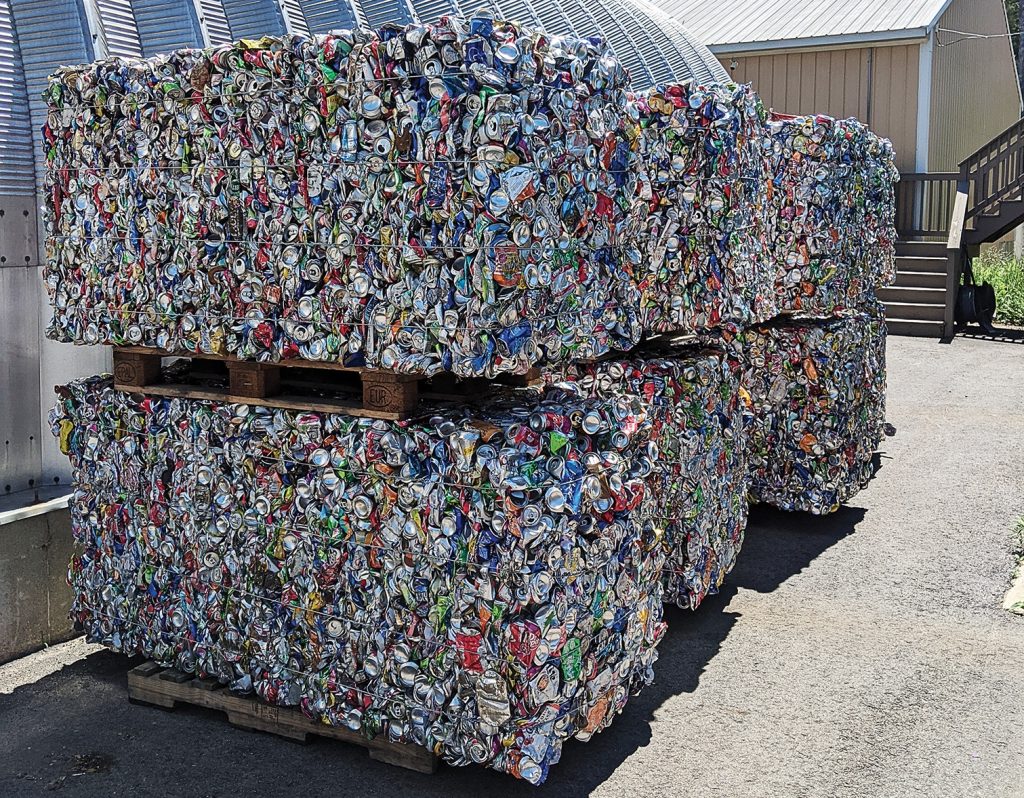 Making it work
Walsh advises to make a shift like this work, "Do your research."
He wishes the town would've researched equipment more before jumping in to make it easier. He also advised getting employees on board with the program and finding out what state organizations might be able to offer assistance and resources.
"NRRA made my job easier — they were a tremendous help."
As a smaller community, Kendall noted Rollinsford's transition was easier for residents since they already have to drop their trash off, too.
Kendall added, "Regardless of the size of your community, don't be resigned to be a victim of the market. Find innovative approaches within your region — there's a lot of room to partner with other communities to share the load and the cost."
She said, "This is more than a recycling problem; it's a waste problem. Landfills are filling up. Part of the conversation has to be about manufacturing and consumers — less packaging and buying in bulk. Recycling is not the whole answer; reducing waste should be first."
She added, "If consumers knew how some packaging isn't recyclable, they'd likely change their buying habits and that might compel companies to make changes."
Single-stream is here to stay
On the other hand, many communities and organizations say single-stream has encouraged more recycling and is here to stay, especially if curbside pickup of single-stream is offered.
Kendall said neighboring Dover, N.H., offers single-stream curbside, and the city's contract went up $1 million, but they're "stuck in consumer behavior."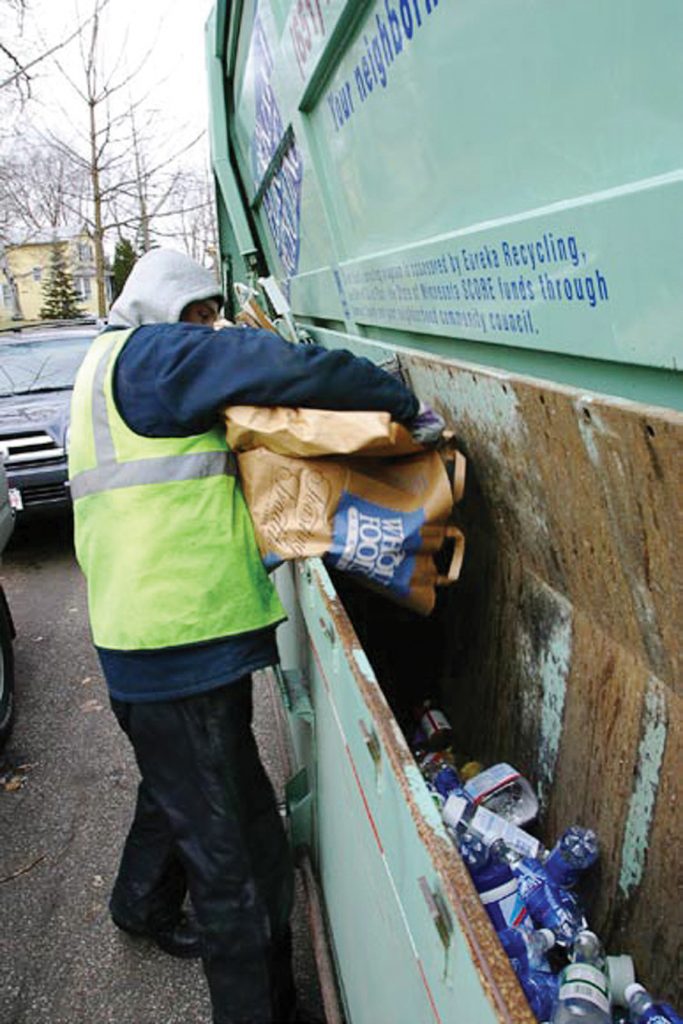 Wayne Gjerde, recycling market development coordinator with the Minnesota Pollution Control Agency, said in Minnesota and the Midwest, "If they haven't yet switched to single-stream, they're going to."
He noted, "Markets have been pretty good to Minnesota and the Midwest." Additionally, the area has plastic handling facilities as well as cardboard facilities.
"Are people going to switch back from single-stream? Probably not," he said.
The recycling facilities are more technologically advanced with robotics and optic scanners that are helping "to meet China standards even if they're not shipping there."
That standard is .5% or lower contamination, which is down from the 8% to 10% previously deemed acceptable. He agreed the market place is always changing. He said mixed paper and cardboard is doing well; higher grade writing paper not so much.
The material recycling facilities are sometimes owned by local municipalities and operated by employees, while others are privately owned. Some are putting in intermediary processing centers to sort out things that don't belong before sending them on. Gjerde said, "If 100 tons of material comes in to the MRF, 85 tons need to go to market — they can't have more than 15% residual."
A lot of a recycling program's success has to do with educating people. Gjerde mentioned how an entirely filled file cabinet ended up at an MRF. Car parts, garden hoses, electronics and batteries, especially rechargeable batteries, do not belong in recycling.
"A whole MRF burned down because rechargeable batteries caught fire," he said. "There are other ways to dispose of those things — call Earth911."
Municipal officials need to look at their own habits, with Gjerde asking, "Do you purchase recycled paper? Without that market, facilities can't survive."
He gave an example of a company in Minnesota that is now making plastic harbor piers out of recycled plastic for a municipality, which is better than wood.
"It may cost a little more up front, but most cities and towns are trying to look forward like building roads that last 30 years. And those companies are employed by your neighbors. Recycling is a very important part of the economy," he said.
When asked about the benefits of dual- or multi-stream recycling, he replied it might be a benefit if they could sort out the materials even further like fiber cardboard separated from containers, for example. But he believes single-stream recycling has encouraged greater recycling. Costs can be offset by having less trash and paying less for trash pickup. Gjerde added much of what is going to landfills is compostable, and some cities in Minnesota have curbside pickup of organics, while others have drop-off stations.
Getting residents on board is equally important, especially when it comes to having them clean their recycled materials. "Rinse and recycle your cans and bottles. They don't need to be sparkling clean, but it'd be a big help to not have a can filled half way with beans for example," he said.
If an item is made from multiple materials — like toys — it's likely not recyclable. He encourages people to remember to first reduce, then reuse and lastly recycle.
"It's a circular economy — don't throw away a job," he said.
So whether your community is offering multi-stream or single-stream recycling, "sustainability is here to stay." Consider all aspects of recycling: purchasing habits, educating the community about better recycling habits, etc. Gjerde said, "It is possible to be good for the environment and good for the economy.