The Municipal welcomes new account executive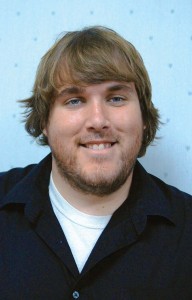 Rees Woodcock, a Leesburg, Ind., resident, is a new face on the sales team at The Municipal.
Working with customers in promotional product sales is Woodcock's specialty. His background is in advertising sales, and he has experience in the financial industry as well.
"Building relationships with customers is something I've excelled at in every position I've held. I'm looking forward to doing the same with The Municipal, and am anxious to serve all of our valuable clients," he said.
Woodcock graduated from Indiana University with a degree in business. A Chicago Bears fan, he also spends a lot of time on the links and was a standout high school golfer.
Give him a call today at (800) 733-4111, ext. 2408, or email rees@themunicipal.com to see how The Municipal puts purchasers in touch with the products and services that keep municipalities running.